WBO world lightweight champion Ricky Burns wants Raymundo Beltran rematch
Ricky Burns is closing on a return to the ring and has expressed his desire for a rematch with Raymundo Beltran.
Last Updated: 30/12/13 1:52pm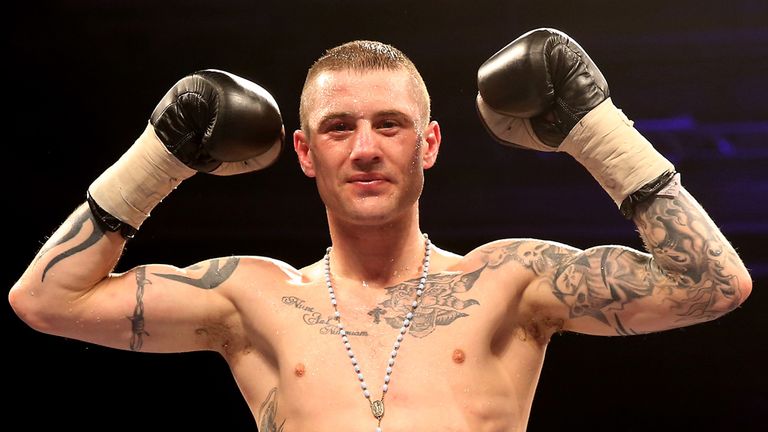 In an exclusive interview with Sky Sports News to be shown on Christmas Day, Burns reflects on a painful night in Glasgow in September and how he's winning the battle to resume his boxing career.
The 30-year-old Scot needed surgery after breaking his jaw during a controversial draw with Beltran and despite wanting another showdown with the Mexican, the WBO ordered Burns to take on Terence Crawford in a fifth defence of his world lightweight title.
"They've announced my next fight, I was a wee bit gutted to start with, I'd have liked to have got the rematch," says Burns who is scheduled to fight the American in February.
"I feel as if there's unfinished business there but there's nothing I can do, I've got to box Terence Crawford."
The title defence for the Coatbridge boxer on 7 September at the SECC in Glasgow ended with Beltran's manager saying his fighter "had been robbed", with the judges' scores tied despite Burns having been floored in the eighth round.
"I've still not watched the fight back but the time I was in the ring I knew it was close but when that final bell went I wasn't caring about the decision," Burns adds. "I knew something was up and I knew I'd done some damage, I just wanted to get sorted because I was in so much pain.
"I'm still surprised how I managed to get through that final fight, people are entitled to their own opinions, but if he couldn't get the job finished with a guy with a broken jaw, what would a rematch be like? That's how I'm looking at it, hopefully end of February, start of March, they're looking at dates, I want to defend my title."
After further x-rays last week, Burns reveals the medical staff are satisfied with his progress and that sparring can resume in the middle of January.
"The first couple of months were a nightmare," says Burns. "We then started back training, and we've built it up and built it up from there, now we're counting down the days when we can take shots."
Despite an agonising three months, Burns insists he never doubted he would get back into the ring.
He says: "I've been boxing for 18 years and that's the first major injury that I've ever had.
"I said after the fight as well that the shot that caused it I can remember it happening, it wasn't even a good shot!
"Everyone had been saying that Beltran is a big puncher and he's done this and that, I've been hit with a lot bigger punches, maybe he caught me right on the sweet spot, but it wasn't a good shot that caused it."