Clarke Carlisle backing former footballer Leon McKenzie for boxing success
Former PFA chairman Clarke Carlisle thinks Leon McKenzie has made a fantastic decision trading football for boxing
By Dev Trehan
Last Updated: 26/12/13 8:18am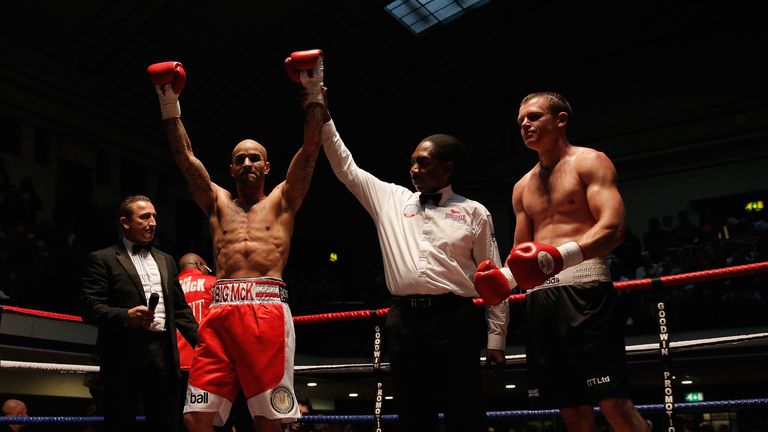 McKenzie maintained his unbeaten start to his new career following a draw against Darren McKenna in a super-middleweight bout at York Hall, Bethnal Green earlier this month.
And Carlisle, who acted as a pillar of strength for the former Norwich City striker as he battled against depression, insists McKenzie has got the fight game in his blood.
"I think it's fantastic," Carlisle said of McKenzie's decision to turn professional as a boxer. "When I watched him train and when I saw him during his first fight you could see that boxing in his genes.
"I was talking to his uncle (three-time world champion Duke McKenzie) and he was saying that he thought that Leon would have made a better boxer than a footballer.
"At first I thought that was probably a bit of nepotism or what have you, but when I saw him fight I could see that he probably did have huge potential as a young man considering that is how he fought at 35 years of age after leaving it for 15 years."
Carlisle revealed he and McKenzie have forged a close bond with each other in recent years due to the fact that they have both suffered from chronic depression whilst competing in professional sport.
"Leon saw that we had empathy from one to the other and he made contact with me on that basis," the former QPR and Northampton Town defender said.
"We had some really good deep and meaningful discussions in the early days and it continues now and we stay in good contact.
"No matter what you're going through it's fantastic receiving sympathy from people, but there's no greater support than from someone who's been in your position, who understands what you feel and who's been through what you're going through.
"It just gives us a freedom to talk to each other about things without there having to be some kind of autopsy on what you're thinking and why you're thinking it because there is a mutual understanding of the places that you've been to."