George Groves' hopes of a rematch with Carl Froch set to be dashed
George Groves' hopes of a rematch with Carl Froch look set to be dashed.
Last Updated: 27/12/13 4:56pm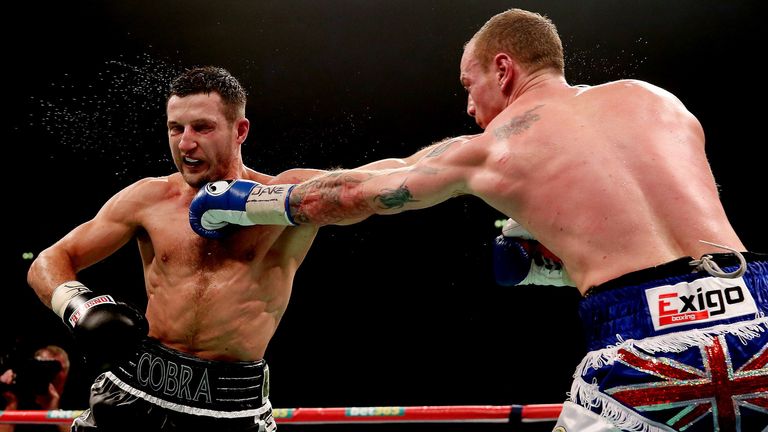 Groves told Sky Sports News, in an exclusive interview which was screened on Christmas Day, that a rematch was top of his wish list for the new year.
The 25-year-old said he still feels the pain and injustice of his defeat to Froch in Manchester in November.
But Nottingham-based Froch, who retained his IBF and WBA world super-middleweight titles after a controversial ninth-round stoppage, is reluctant to hand Groves another shot.
No rematch
Froch is quoted in the Daily Express as saying: "There is a real stink of hypocrisy about this because George Groves has been telling anyone who would listen I have a duty to fight him.
"I beat him fair and square. The referee stopped the contest and there is no argueing about the fact he was down and out.
"Did Groves hand James DeGale a rematch when they fought a few years ago in a close one? I didn't hear Groves going on about duty back then.
"Then Joe Calzaghe bleats on about rematches. I didn't see him give Robin Reid a rematch, or Bernard Hopkins. Yet I stopped a voluntary challenger and I'm supposed to hand him a rematch.
"I'm very reluctant to hand Groves a pay-day, especially when he behaves like an idiot all the time.
"I don't like him as he has absolutely no respect, no class and is a spoilt kid.
"Of course he wants to fight me again as he wants to make a killing. But why should I? I'm the champion and that means I call the shots."