Lucas Browne challenges Tyson Fury to face him in 2014
Australian Lucas Browne insists he should be top of Tyson Fury's wish list for 2014.
Last Updated: 30/12/13 5:15pm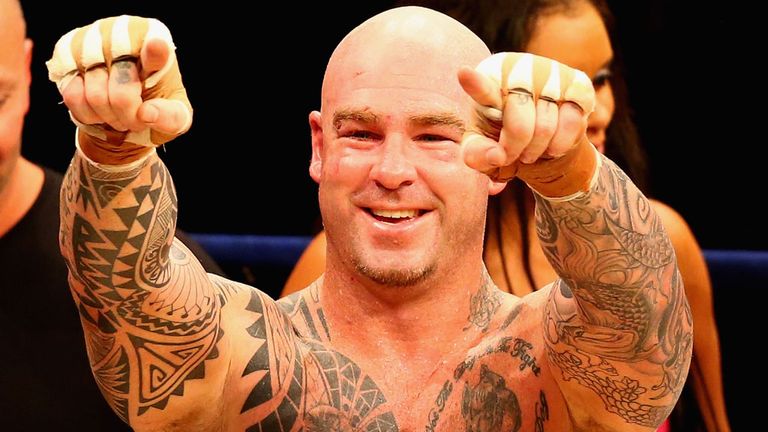 Fury endured a frustrating year after two fights with David Haye fell through, but the outspoken heavyweight has already drawn up a list of opponents for the next 12 months.
Browne was among a string of names mentioned on Twitter by Fury, who is also targeting Deontay Wilder, Dereck Chisora and Roy Jones Jnr.
The Perth man returned to these shores in November, ruining Richard Towers' unbeaten record with a fifth-round stoppage, and would welcome a showdown with Fury in the near future.
"All I can say is that his team should contact my promoter, Ricky Hatton, and I'll sign the contract tomorrow," said Browne, who is unbeaten in 19 fights.
"The fans want to see this fight and I think it will be a war.
"He's stated he's having a warm up fight in February. I'm in one corner to box for the Commonwealth title in early 2014. After that, I think we should fight each other.
"I promise Tyson that unlike David Haye, I'll definitely turn up on fight night!"
Matt Clark, Browne's manager, believes his fighter is the only realistic opponent for Fury.
"He [Fury] has already beaten Chisora, Jones is at cruiserweight and Wilder is likely the next available contender to the Stiverne v Arreola bout for the vacant WBC title. That leaves Big Daddy," said Clark.
"Fury is ranked eighth by the WBC and Lucas 11th. It's a fight that makes sense and it's a great one for the fans.
"Lucas has expressed to me just how keen he is to box Fury next year. He respects him as a boxer, but he has plenty of fans that want to see him close Tyson's mouth."
But Chisora is also keen to face Fury in the New Year after suffering a points defeat against his rival in 2011.
Chisora is willing to put his European title on the line and has suggested a date in February.
He tweeted: "Get your people to call my people and I guarantee we'll have this fight arranged for next year, February or when your available.
"You know I don't just talk I love fighting that's what I'm in the game for! Let me know when your ready!"