Raymundo Beltran blasts WBO lightweight champion Ricky Burns
Raymundo Beltran has hit out at Ricky Burns following the WBO champion's interview with Sky Sports.
Last Updated: 30/12/13 4:17pm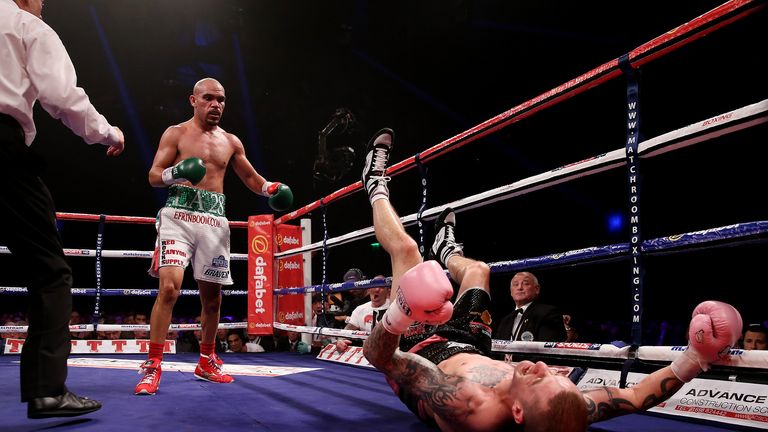 Burns had his jaw broken and was floored by Beltran but clung on to his title with a controversial draw in September in Glasgow.
The Scottish lightweight has since returned to training following surgery to repair his jaw and will defend his title against mandatory challenger Terence Crawford in Glasgow on March 1.
Burns told Sky Sports News that he has "unfinished business" with Beltran, who has responded by telling his rival to stop lying.
"Burns is just making excuses to look good to his fans and prove that he is a brave guy, which I agree he is brave, but stop lying and keep it real," Beltran told the World Boxing News website.
"The fact is that at the end of the day I whooped him. I broke his jaw, I sent him to the canvas and I beat him clear.
"He just had the advantage because I wasn't just fighting him; I was fighting the referee and the judges. If we fight in a neutral place he knows what's going to happen.
"Unfinished business... what's he talking about," added Beltran. "That belt doesn't fit him any longer it's too big! I would be embarrassed to carry that belt or even show it like I'm a champion."