Heavyweight Eddie Chambers has joined Peter Fury and will train alongside Tyson
American heavyweight Eddie Chambers will be trained by Peter Fury in a bid to challenge for the world title.
Last Updated: 14/01/14 4:00pm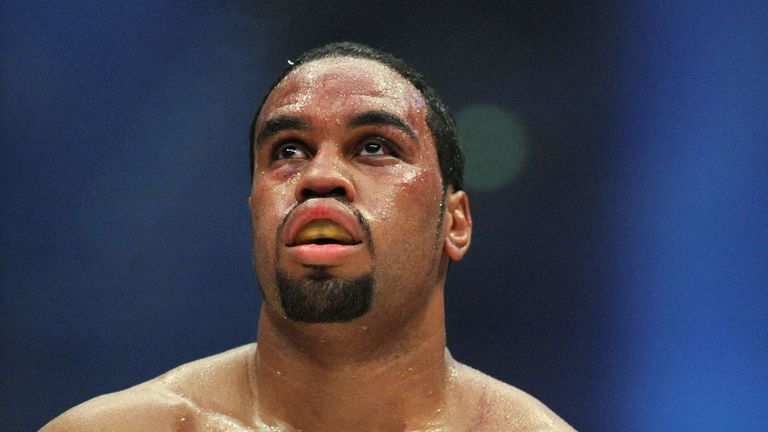 The 31-year-old has a 36-4 record but three of those defeats have come in his last four fights, most notably when he fought undisputed champion Wladimir Klitschko in 2010.
Chambers, small for a heavyweight, had even dropped to cruiserweight for his last fight in August but slipped to a 10-round points loss to unheralded South African Thabiso Mchunu.
He is now looking to put the inactivity of the last four years behind him under the tutelage of fellow contender Tyson Fury's uncle.
"I am happy to be part of Team Fury Promotions. Being with Peter Fury and part of Team Fury is going to take me to the level Peter knows I'm capable of," he said.
"They have the right resources and boxing knowledge that I feel has been missing in my career so far.
"I've had some great trainers in the past, however, I think with Peter's great knowledge in the ring and also his business knowledge out of the ring, it gives me the confidence and inspiration I need to believe us as a team can do big things.
"I can't wait to fight in the UK for all the boxing fans there. I have a message to all heavyweights in the world - Eddie 'Fast' Chambers is coming for you soon."
Fury added: "I'm over the moon to have the great pleasure of working with Eddie Chambers. For some years I have always admired the boxing skills he possesses as a fighter.
"Having the trust and opportunity to challenge myself again is great. I love the American fighters of the past and am really excited to show the world what Eddie can achieve in world heavyweight boxing.
"This can only breed success for my fighters. I'm only in boxing to reach world goals and I believe by adding Eddie Chambers to our team is one more step in that direction."