Stephen Simmons says he will silence Wadi Camacho in their fight on March 1
Stephen Simmons has vowed to teach Wadi Camacho a lesson when the pair clash in Glasgow on March 1.
Last Updated: 14/01/14 5:14pm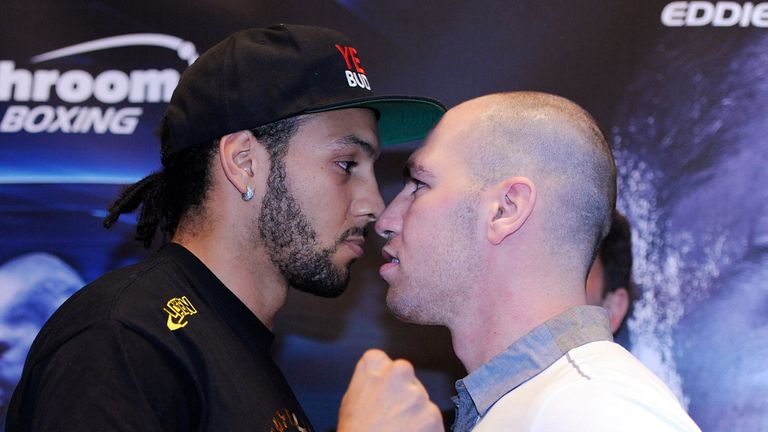 Edinburgh's Simmons has a clean 9-0 slate and has picked up the Celtic cruiserweight title and the WBC international silver title in his last two fights.
The latter belt will be on the line against London's Camacho, who can ill-afford another loss on his record following defeats to China Clarke and Tony Conquest in 2013.
The duo have already rubbed each other up the wrong way in the buiold-up to the fight and Simmons wants to prove a point at the SECC.
"He doesn't deserve this fight," said Simmons. "He's stepped up twice and lost twice, I've stepped up twice and I've won twice.
"He's horrible, disrespectful and arrogant, and I'm looking forward to teaching him a hard, hard lesson.
"It's got personal on Twitter and he's said some stupid things on there - it's not on. I'm a professional - I've been in situations like this before, albeit not as bad, but I've been doing this for 17 years and I'll train like I've never trained before and go into the ring and do the business."
The provide is one of many in support of the main event that sees the return of WBO lightweight champion Ricky Burns against American Terence Crawford.
Former British Featherweight champion John Simpson and unbeaten trio David Brophy, Michael Roberts and Jon Slowey are also in action.