Curtis Woodhouse: British title fight with Darren Hamilton will be my last
Curtis Woodhouse will quit boxing regardless of the outcome of his fight with British champion Darren Hamilton.
By Adam Norman
Last Updated: 24/01/14 10:40am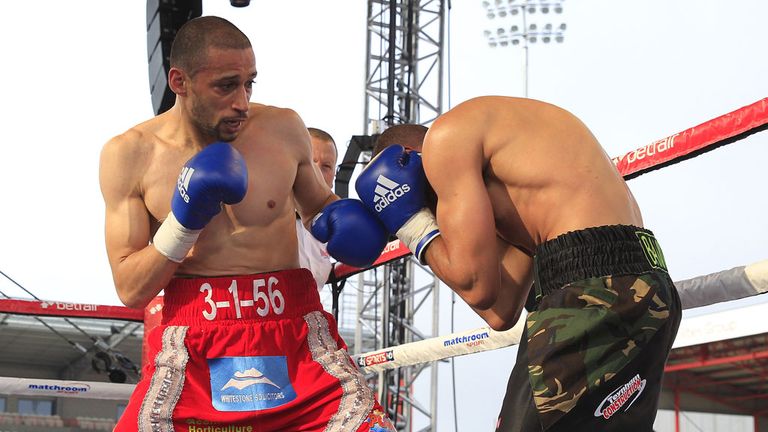 Driffield's Woodhouse, who made a second career in boxing after being a successful footballer, will achieve his dream of fighting for the Lonsdale Belt in Hull on February 22, live on Sky Sports.
But, while confident he can wrest the title from Hamilton - who is seeking to win the belt outright - Woodhouse believes his passion for the sport won't be the same thereafter.
"I'd like to thank Darren for making my dream become a reality," he said.
"Darren has my utmost respect - to do what he's done, and become the best fighter in Britain - except for Amir Khan - he deserves my respect.
"He's one of those guys you see and you think 'he's rubbish', but he just keeps beating everybody so whatever he does it works. I respect that. I've no idea how I'm going to win this fight yet - I haven't got a clue. But I'm going to win it.
Destiny
"I believe in destiny. I said when I got into this game I'm going to be British champion, and I believe everything I've done so far is leading to that.
"I've taken losses, been knocked out twice, but I've always come back and now I've got this opportunity I'm going to take it.
"It'll be my last fight, win, lose or draw, and I aim to go out as champion. After February 22, the hunger won't be as intensive as it is right now.
"Fighters always know when it's time to go, but never go. I'll know it's time to go and I'll be able to leave knowing that I was able to chase my dream, and at least I'll know whether I was good enough or not."
Watch Darren Hamilton v Curtis Woodhouse, plus the return of Hull favourites Luke Campbell and Tommy Coyle, live on Sky Sports on February 22.