Gennady Golovkin ready to face Osumanu Adama in Monaco on Saturday
Gennady Golovkin wants to take his form from last year into 2014 starting against Osumanu Adama in Monaco on Saturday
Last Updated: 31/01/14 7:35pm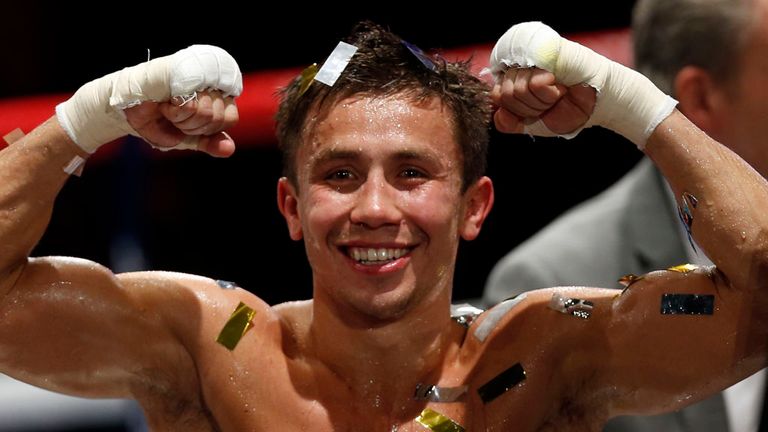 The Kazakh fighter, unbeaten in 28 fights, makes the 10th defence of his WBA title when he faces Ghanaian knockout specialist Adama in Monaco.
And the 31-year-old insists he cannot afford to be complacent against Adama who has lost just three times in his 25-fight career.
"It's going to be a great fight," Golovkin said. "It's a new year but I think it's going to be the same as last year - a great year - with lots of great fights starting with Saturday night. I'm ready."
"I've seen Adama and he's a strong guy and it's not an easy fight for me. This is boxing, it's a serious business, it's not a game so I take every fight very seriously.
"He's hungry, he has good motivation for this fight. He's a good athlete and is a strong guy. It's a great opportunity for him but also for me."
Adama is convinced his combination of speed and power will be enough to ensure he becomes the first man to defeat Golovkin.
"I'm prepared for this fight. I was born for fights like this and I'm ready to fight anyone in the world. Now is the time to fight Golovkin," the 33-year-old said.
"The fighters he's fought in the past haven't had the speed and power that I've got.
"I'm a very powerful fighter and I've been in with some very good boxers. All Africans are willing me on and I'll have a lot of fans coming to Monte Carlo to support me.
"If you want to be the best you have to fight the best. He's the best up-and-coming middleweight but I also feel like I'm the best - every boxer feels like they're the best.
"I will be the first person to beat Gennady Golovkin."