George Groves wants Carl Froch fight to be declared 'no contest'
George Groves has written to the BBBoC to request that his fight against Carl Froch last year be deemed a 'no contest'.
Last Updated: 04/02/14 6:03pm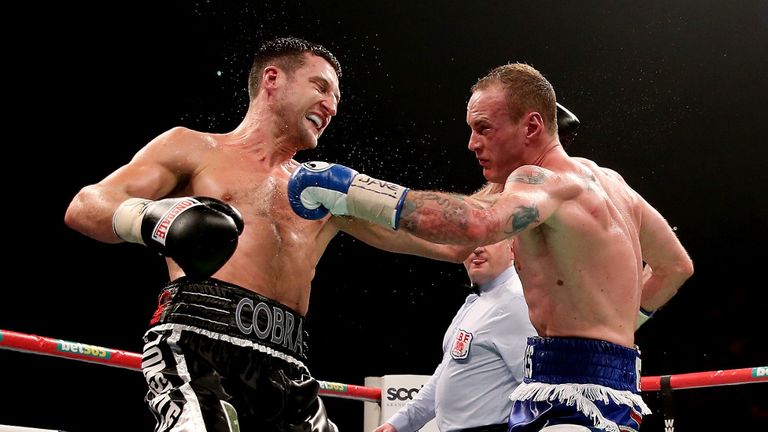 Groves lost his challenge for Froch's IBF super-middleweight title in Manchester in November when the fight was controversially stopped by referee Howard Foster in the ninth round.
The previously unbeaten Londoner was infuriated by the decision which he felt was premature and prevented him from winning the bout.
He has already successfully appealed to the IBF, with Froch ordered to give Groves an immediate rematch or risk being stripped of his belt, and he is now seeking an amendment to the result.
Important
Groves wrote on his Twitter account: "Yes, I have written to the BBBoC for the Froch fight to be deemed a no contest due to Howard Foster's actions. He incorrectly ended the fight."
The 25-year-old initially revealed his intentions in an exclusive interview with Sportsvibe.
He said: "It's really important to me that the Froch fight is declared a no contest.
"I've never had a loss against my name before and I have no intention of ever having one in my career.
"I can't count my last fight against Froch as a defeat as I clearly don't accept the result and neither, judging by the fact that they have ordered Froch to fight me next up, do the International Boxing Federation.
"Only the British Board as the host Board for the previous fight can make that judgment but I'm hoping all the evidence will make them declare it null and void."