Manny Pacquiao eager for revenge against Timothy Bradley in April rematch
Manny Pacquiao wants to exact revenge on Timothy Bradley after a controversial loss to the California fighter in 2012
Last Updated: 07/02/14 4:58pm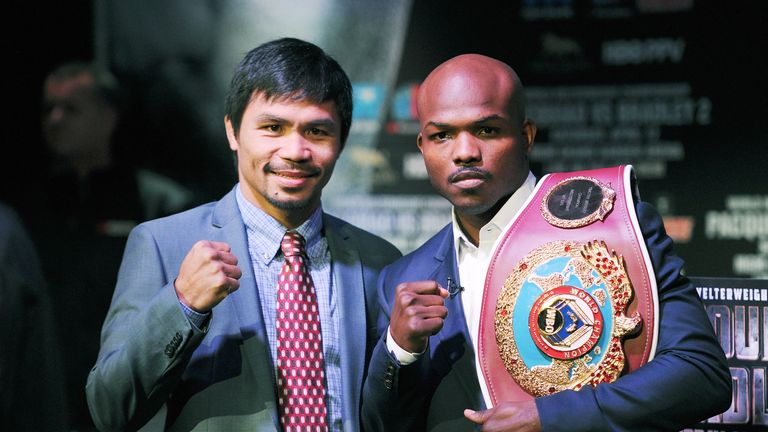 The Filipino fighter lost his WBO welterweight title to Bradley in a highly contentious points decision at the MGM Grand almost two years ago.
That decision led Pacquiao's promoter Bob Arum to label the three ringside judges as 'the three blind mice.'
But Pacquiao says he will leave nothing to chance this time round ahead of his bout against the California man on April 12.
"I'm not predicting the fight but I just want to do my best," he said. "Bradley is saying my killer instinct and aggressiveness is no longer - that I don't have it any more.
"That is what I will be trying to disprove in this fight on April 12. And I think he is right, maybe I'm just too kind and nice to my opponents sometimes in the ring."
Perfect
Bradley, who has a perfect record of 31 fights and 31 wins, said he is going to keep doing what he has been doing his entire career.
"I can't wait - oh I can't wait. Manny said he is going to be the aggressive destructive Manny Pacquiao of old times and I get excited because I embrace the challenge," Bradley said.
"I love challenges and I love it when people say that I can't do something because I love to prove them all wrong like I have been doing my whole career."