Darren Hamilton believes he is a level above Hull foe Curtis Woodhouse
Darren Hamilton says Curtis Woodhouse is believing his own hype ahead of their British title fight on Saturday.
Last Updated: 21/02/14 2:13pm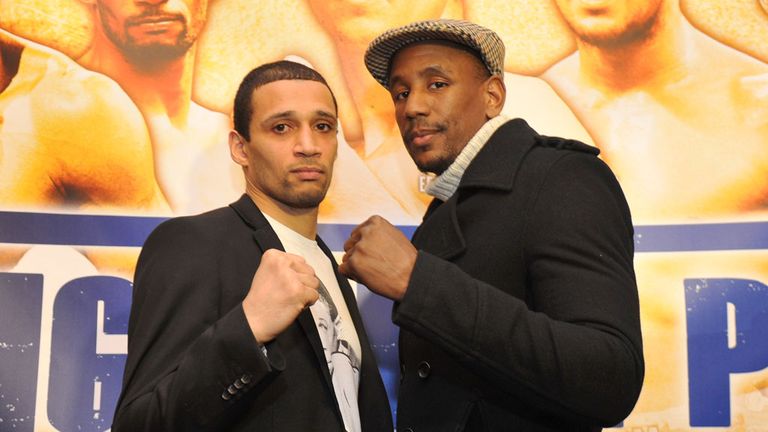 Hamilton will win the Lonsdale belt for keeps should he overcome the ex-footballer, who will be fighting for the final time before retiring from his second career.
And the 35-year-old champion is expecting to be at a different level to the former English champion when they clash at the Ice Arena in Hull.
"Curtis is an excellent salesman," said Hamilton. "After he loses he can go off and be a great salesman, and he has sold the fight well. He believes he is going to win, and believes the things he is saying are real.
"There are two fighters in that ring and one of them has a game plan; and the other goes in there to just try his best. In Hull you will see the game plan and the difference with the person who is just going to go in and try his best.
"I have to put Woodhouse in the same calibre of my other opponents. He has boxed two of the fighters I have boxed before [Peter McDonagh and Dave Ryan] so I have to put him in the mix.
"Once upon a time he was in the top ten but since the Derry Mathews performance he has dropped a bit further down, but I have to put him in contention as a contender who can mix it in the top ten."
Hamilton's defence against Woodhouse is part of an exciting night of action in Hull, with Olympic Gold medal hero Luke Campbell MBE stepping up to eight rounds for the first time in the paid ranks against Scott Moises.