Enzo Maccarinelli vows to prove critics wrong by bagging WBA light-heavyweigh title
Enzo Maccarinelli is determined to prove his critics wrong and secure the WBA light-heavyweight title.
Last Updated: 26/03/14 5:02pm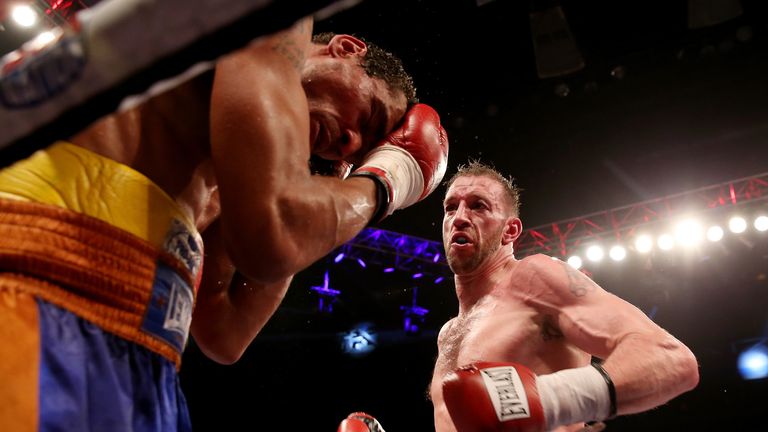 The 33-year-old Welshman has suffered no fewer than five knockout defeats but is confident the step down in weight division will pay dividends in Rostock, Germany.
Maccarinelli said: "I've had 20 championship fights in my career from British to world title level and it is all experience in the bag.
"But I think the fight against Braehmer will be totally different and I won't be reliant on any of that previous experience - it will come down to who wants it more, and that's me.
"I was making the cruiserweight limit easily for world title fights and I just felt that I could go down to light-heavyweight and still retain my power, which has been the case. I am faster and stronger now."
On his 35-year-old opponent, 'Big Mac' added: "I really respect him. He was a top-quality amateur, who beat Ricky Hatton twice I believe. He is a very tough, hard man who has been around almost as long as me.
"I have been training with Gary Lockett in Cardiff and I have paid for some of the best sparring around. I have the biggest heart and desire to win the battle.
"I want this title more than anything in my career. I really want to go out on top by winning this final world title."