Prizefigther: Gallagher v Ochieng is the first fight of the night at York Hall
Paddy Gallagher and Erick Ochieng will kick-off the Prizefigther Welterweights, following the draw.
Last Updated: 05/04/14 9:34pm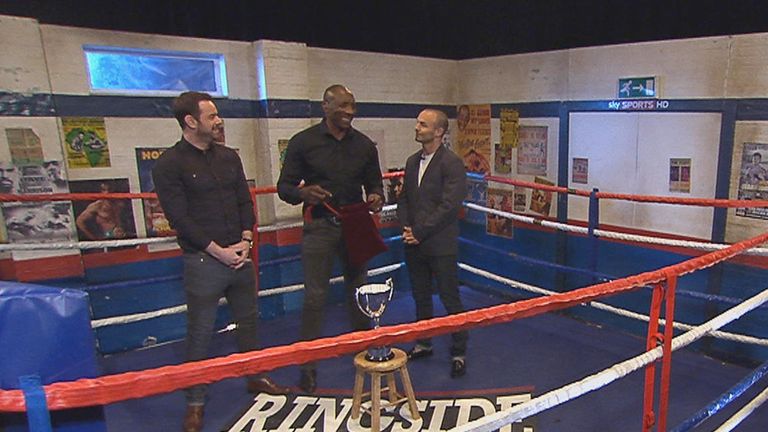 The Commonwealth gold medal winner and former English light-middleweight champion Ochieng were the first names drawn out of the hat by Kevin Mitchell and EastEnders star Danny Dyer, live on Ringside.
Waiting for the victor of the opening fight will be either Dublin's Dean Byrne or Berkshire's Mark Douglas, who were the second bout picked out.
Quarter-final number three pits unbeaten Peckham man Johnny Garton against 20-year-old Sam Eggington and the winner will face either former European lightweight champion Jason Cook or Essex's Johnny Coyle.
But Mitchell is, like many, backing Gallagher to be the first out of the draw but the last man standing on Saturday night.
"I am going to go with Gallagher," he said.
"It is one of the most entertaining nights I've been to, Prizefighter, but I fancy Gallagher to do it. He's got a good amateur pedigree."
Before the eight contenders take centre stage in east London there's a big night for Islington's John Ryder who faces Jez Wilson in a British middleweight title eliminator.
PRIZEFIGHTER WELTERWEIGHTS IV DRAW
Quarter final 1: Paddy Gallagher v Erick Ochieng
Quarter final 2: Dean Byrne v Mark Douglas
Quarter final 3: Johnny Garton v Sam Eggington
Quarter final 4: Johnny Coyle v Jason Cook