Wladimir Klitschko ready to show he is the world's best when he fights Alex Leapai
World heavyweight champion Wladimir Klitschko says he will be ready for Alex Leapai when the pair meet later this month
Last Updated: 13/04/14 10:15pm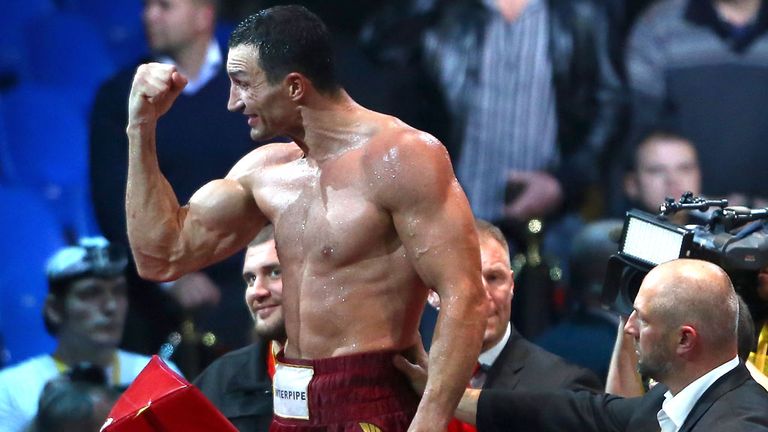 The 38-year-old, who will fight in his 62nd professional contest, will defend his WBA, IBF, WBO and IBO belts against the Queensland fighter in Oberhausen, Germany, on April 26.
Klitschko says he is refusing to take the 34-year-old for granted but remains convinced he will demonstrate why he is the best heavyweight in the world.
"He is the underdog but he can also bite," said the Ukrainian.
"Leapai will try and beat me with pure violence. Technique and tactics aren't his strengths. He's lacking the experience and I'll use that against him.
"I'll demonstrate that I'm the strongest boxer in the world. My mission isn't over yet."
Klitschko also admitted he is still reeling from the loss of legendary coach Emanuel 'Manny' Steward who died 18 months ago,
"Perhaps it sounds a little crazy, but when I am in the gym I still hear his voice," he said.
"He whispers things in my ear when I am in the ring.
"We had previously talked about things for hours, from which I still benefit today.
"We still do things today exactly how Emanuel wanted them to be done. It starts with the small things.
"I feel his spirit, his strength and I always definitely know whether or not he is happy with my training."