Martin Gethin and Derry Mathews fighting for their careers in British title clash
Martin Gethin is predicting a memorable battle when he defends his British lightweight title against Derry Matthews.
Last Updated: 14/04/14 5:48pm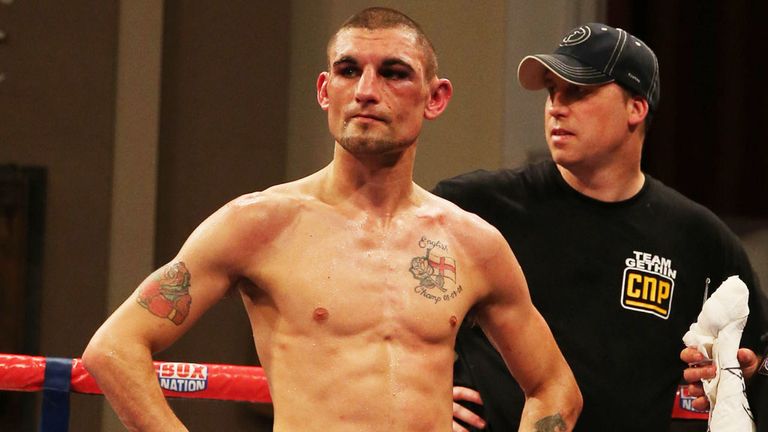 Gethin's world title hopes were shattered by a stoppage loss to Ammeth Diaz last May, but he returns to domestic action against Mathews at Liverpool Olympia on May 10.
The Walsall man cannot afford another setback after defeat in the IBF title eliminator, while Mathews is also in desperate need of victory following his points loss to Stephen Ormond.
"This is the biggest night of my life with everything on the line, my title and my career," said Gethin.
"Mathews is a great fighter, he doesn't take a step back in the ring, neither do I, he fights his heart out, so do I, he doesn't know when to quit, neither do I.
"We'll meet in the middle of the ring and it's going to be an all-out war."
Mathews is willing to walk away from the sport if he falls short in front of his hometown fans.
"The fight's in my backyard and the pressure is on," he said. "It is a bonus for it to be in Liverpool in front of my home crowd and I want to give the fans something special to remember.
"I've been hoping to get it on with Gethin for a while now and I'm delighted it's happening.
"This isn't going to be a fight for the faint-hearted, I've been in plenty of hard and thrilling fights, but this has got all the ingredients to top them all. If I lose this it's the end for me and I'm not ready to leave boxing so it's crucial that I win."