Manny Pacquiao has signed a new two-year contract with promoter Bob Arum
Manny Pacquiao has signed a new deal with promoter Bob Arum and is set to return to the ring in November.
Last Updated: 21/05/14 9:55am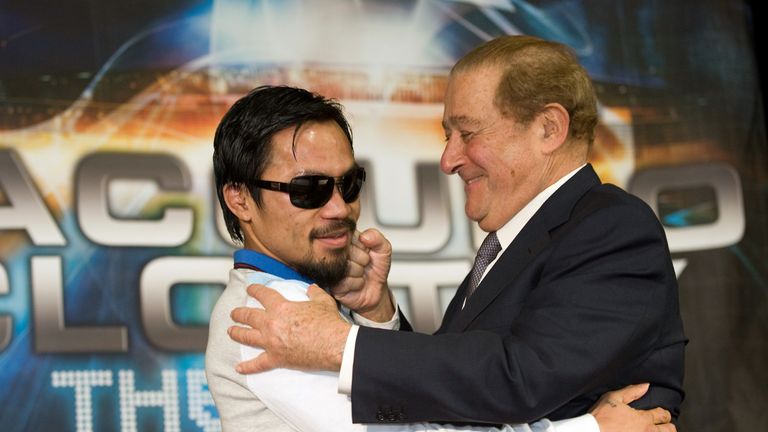 Arum confirmed on Tuesday that the Filipino icon has signed a new two-year contract that will run until December 31, 2016.
It was also announced that Pacquiao is set to return to the ring in November, with Macau the likely destination for a fifth fight against Juan Manuel Marquez.
Pacquiao leads the head-to-head with the Mexican 2-1 after their first fight finished in a controversial draw.
"We're talking Macau tonight, that's our first choice," Arum said. "But there are other options.
"We'll see what Vegas has to offer and there could be an offer from the Mideast. But it will probably be Macau."
Together
Regarding the new deal, Arum added: "We are pleased that together with our partners at HBO we will continue presenting to the public fights of the great Manny Pacquiao through the end of 2016.
"The partnership among Manny, Top Rank, MP Promotions and HBO has been a wonderful one for all parties and for the public and it's great that it will continue for the years to come."
The new deal, though, is likely to end a potential showdown with Floyd Mayweather as the American has previously indicated that he is not willing to negotiate with Arum.
However, Arum is not ruling it out.
"HBO is willing to do it," he said. "And you never know, anything can happen in 2016."