Froch v Groves II: Fitness coach Barry O'Connell backing Groves
George Groves' fitness coach Barry O'Connell has lifted the lid on the fitness side of the challenger's preparations.
Last Updated: 30/05/14 2:49pm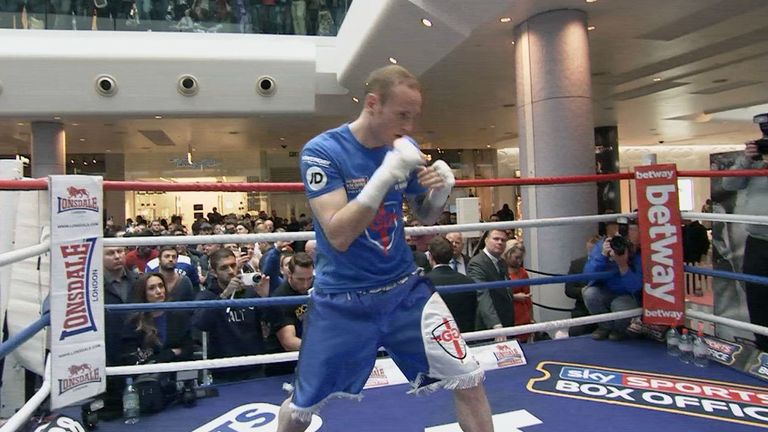 The 26-year-old Londoner started November's first fight in Manchester at lightning speed - recording an emphatic knockdown in the first round - before being controversially halted in the ninth with Froch in the ascendancy.
Groves' pre-fight camp for that bout had been disrupted by his split with trainer Adam Booth, and his lead-up to 'Unfinished Business' should enhance his chances of snatching Froch's IBF and WBA super-middleweight titles.
O'Connell told Sky Sports News: "I don't know how it's been for previous fights because I haven't worked with him in previous fights. He does all the nutrition himself. It's about him doing his own thing now.
"He needs to get in the zone. He knows what to do. He's clever. He's a very knowledgeable lad and you need to be on your game when you're working with him because he knows what he's talking about.
"We had what was probably our last hard session last Friday, which was a hard sprint session. Horrendously hard. We then had our last hard strength session on Monday. That wasn't too bad.
"The rest of this week is just about tapering off but without letting the muscles feel like they've gone to sleep. It's a bit different this time because he's made the weight perfectly - he's there or thereabouts."