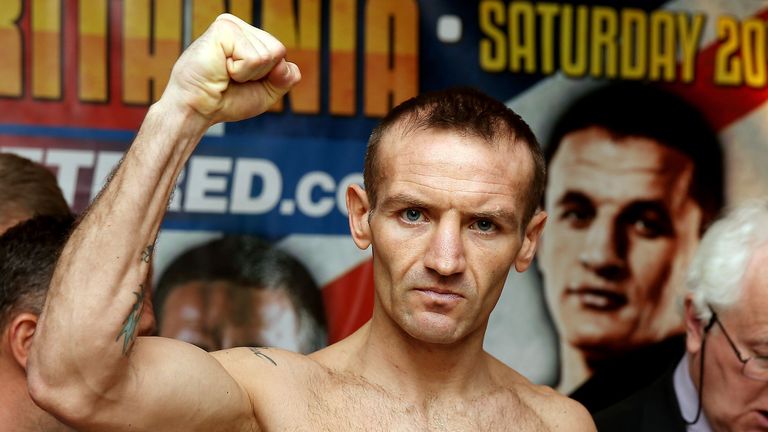 Former two-time world champion Scott Harrison will return to the ring for the first time in 18 months on October 31.
The 37-year-old Glasgow fighter - an ex-WBO world featherweight champion - had his boxing licence reinstated by the British Boxing Board of Control last month, ending a year-long suspension.
His comeback, against an as yet unnamed opponent, will take place in his home city.
Harrison said: "I am looking forward to starting a new chapter in my career."
Promoter Jay Anderson said: "I am delighted to have Scott on board, who in my opinion is one of the best fighters Scotland has ever produced. We are looking forward to the journey ahead."
Harrison, who has served time in prison since his world champion days, first won the WBO title in 2002 and lost it to Manuel Medina the following year before regaining the strap in a rematch.