The Prize guy
Tony Bellew says Prizefighter champion Terry Flannigan should set his sights on a domestic title.
Last Updated: 07/10/12 12:24pm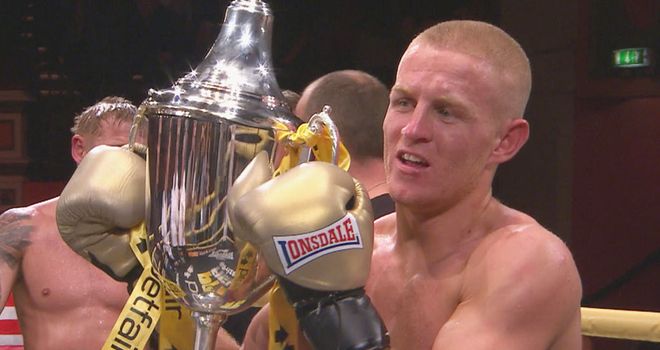 Tony Bellew believes Prizefighter champion Terry Flannigan should now set his sights on winning a domestic title.
Flannigan claimed a split decision to edge out Gary Sykes in the final of the eight-man elimination competition at Liverpool Olympia on Saturday night and has now put himself in the frame to challenge for English or British honours.
He beat a badly cut Derry Mathews in the semi-final and Bellew reckons he could challenge the British Lightweight champion again or look to win the English championship.
"For me it's the night of the upsetter," Bellew told Sky Sports.
"It was Terry Flannigan's night tonight. Take away all the other things - people will talk about cuts and draws and things like that - but at the end of the day, tonight is going to be remembered for the arrival of Terry Flannigan.
"He's a good, well-schooled southpaw and he used every advantage that he possibly could; height, reach and he showed little bits of power.
"I believe this kid could do very well. I'm looking forward to seeing the future, as long as he's groomed and brought along the right way.
"This kid can't be thrown in for deep titles at this moment. I'd say the next step should be an English title or Derry Matthews, the British champion.
"I believe that's an ideal next step, but when you become British champion you all of a sudden get mandatories who are tough fights.
"I know he's got the win over these guys in Prizefighter, but I don't see him being ready for the 12 rounds yet. Maybe a 10-round English title fight?"
Bellew also praised the Prizefighter format for thrusting boxing into the limelight and for encouraging the public to take an interest in domestic boxing.
"Prizefighter is getting the locals in the pubs watching," he added.
"Instead of a match in Spain being on that we don't really want to see, everybody has got to see a load of local English talent.
"They've all had a great night."