Levels above
Adrien Broner's victory over Gavin Rees was little more than we expected from the man they are calling 'the next Floyd Mayweather'. We take a closer look at The Problem's performance and assess the pros and cons.
Last Updated: 19/02/13 11:37am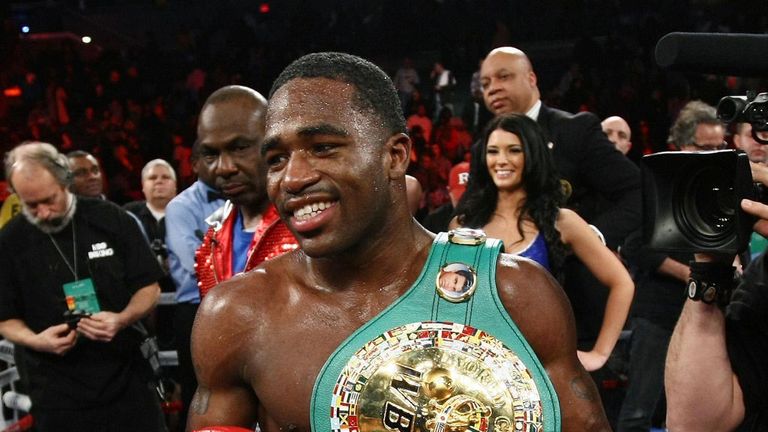 The man said 'we'll be eating ice cream in no time'. It took less than 15 minutes of ring action for the prediction to come true.
I wanted to ask Adrien Broner in the old 'Blind Date' style; 'If you were an ice cream, what flavour would you be, and why?' I suspect there'd be no vanilla in there.
'The Problem' brings a new flavour to the fight game - unpalatable to some, while many are left with a bitter aftertaste. But you feel it needs to be savoured nonetheless.
And therein lies the treat that is Adrien Broner. Brash, cocky, arrogant - all of the above. He's probably not quite as funny as he thinks he is, either. Does he need to shoot his mouth off to sell a fight? No.
As he demonstrated against an unfortunate Gavin Rees in the early hours of Sunday morning, the lengthening highlight reel will be enough to put bums on seats.
Up against a smaller, weaker, inferior foe Broner was able to go through the full repertoire. And that is not to put down the efforts of Rees, who showed determination, tenacity and heart in the face of a tornado.
It wasn't that Gavin found Broner hard to hit - the American was caught with clean shots on numerous occasions - it's just that at lightweight Broner looks like he's ganging up on the smaller kids in the playground. Only when he takes another step up in weight will we see him challenged fully.
Challenge
Broner said after the fight that if the Ricky Burns unification didn't come off he would move up to light-welterweight. There's no reason why the Burns fight won't happen - unless the Scot fails to pass the Miguel Vazquez test next month. Burns wants the fight - only circumstance has prevented it thus far.
It would be a different challenge from the one he faced against Rees - Burns being taller with a ramrod jab. But it's hard to find anyone likely to de-rail the Broner express - there are no stops en route to the top.
So what did we learn about Broner the boxer at the weekend? He may be a slow starter - Rees won the first round fighting intelligently at range, good foot and hand speed taking him in and out of range while he doubled up the left to good effect. Maybe Broner hadn't watched any tapes after all and was merely sizing up his opponent.
But the American was soon unloading his shots, short left hooks and the occasional right lead making Gavin think twice about advancing. Once the hurtful right hook was brought into play you knew it would be a short night's work.
And that's where Broner is so dangerous. He picks his shots well and his timing is spot on. The punches come from all angles. In close the upper cut is brutal. When the jab sets up the big chopping right... lookout. The animal instinct to finish the job is awesome.
Let's not get carried away here. There are flaws, Broner is young. He was taken 10 rounds by the very handy Daniel Ponce de Leon, with some scoring it in favour of the Mexican, who largely stayed on the outside and made Broner come to him. Maybe that's one way to force an error. Broner does get caught although many are glancing blows due to his great balance and ability to roll and turn his man. As previously mentioned it's possible only a heavy hitter can stop him fighting HIS fight. Maybe Burns can do that - it would be an intriguing match-up.
But the Cincinnati kid has had six fights since the Ponce de Leon test nearly two years ago, none of which have gone beyond eight rounds. Clearly that was a big learning fight for Broner.
'The Problem' is still to be solved. We'll need enough ice cream for the long haul.