Fury priced up
Sky Bet have re-opened betting on a potential battle of Britain between David Price and Tyson Fury.
Last Updated: 26/02/13 12:39pm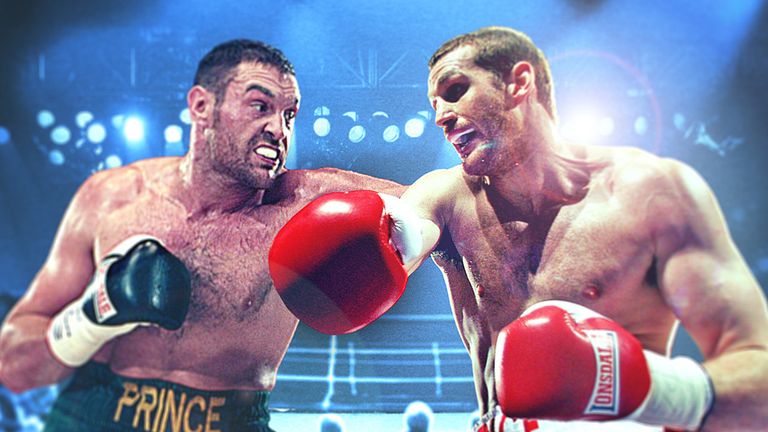 Bookmaker Sky Bet have re-opened the betting on a potential battle of Britain between heavyweights David Price and Tyson Fury following the former's shock loss to Tony Thompson on Saturday night.
Price, the pre-fight favourite at 1/12 on, was felled by Thompson in just the second round, leaving referee Steve Gray little option but to wave the bout off in front of a stunned Liverpool Echo Arena.
Despite his first loss, Price is the 2/7 on favourite to beat undefeated Fury (5/2) in 2013, while a rare draw can be backed at 33/1 in Sky Bet's 'Potential Fights' market, with all bets to be refunded if the pair fail to meet this year.
Promoter Frank Maloney had publicly stated his intention to match up Price with Dereck Chisora if his heavyweight hope beat veteran Thompson, but has been forced into a rethink with the Liverpudlian having now lost his unbeaten record.
That may pave the way for a bout with Fury, who has repeatedly sounded out Price, although Thompson vowed to go looking for the unbeaten 24-year-old himself after breathing new life into his career with Saturday night's victory.
Sky Bet Trader Ned Brooker said: "It is not known if Fury remains interested in fighting Price, who has lost some credibility in defeat, but we reckon they'll go toe-to-toe at some point in 2013, perhaps towards the end of the year."
Price, who beat Fury at amateur level, began 2013 as Britain's big hope in the heavyweight division, with Sky Bet previously offering 7/2 that he would win any Major WBC, WBA, IBF or WBO World Title by end of the year.