David Price looking forward to working with Lennox Lewis ahead of rematch with Tony Thompson
David Price says Lennox Lewis can inspire him ahead of his rematch with Tony Thompson.
Last Updated: 01/05/13 5:21pm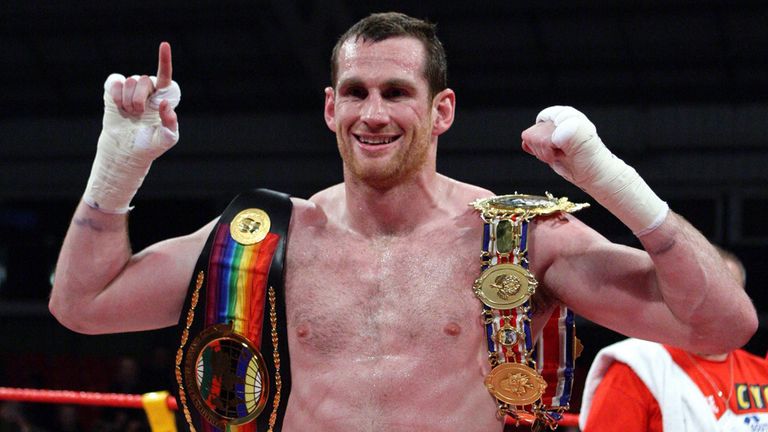 Price suffered a surprise knockout defeat to Thompson in February, but he can swiftly avenge the loss in a return bout against the American on July 6.
Lewis contacted Price to offer words of encouragement after his shock setback and the former undisputed champion agreed to pass on training tips to the Liverpudlian.
Price will link up with Lewis in Canada as part of his preparations and hopes to learn from the 47-year-old, who avenged earlier defeats to Oliver McCall and Hasim Rahman in convincing fashion.
He told the Ringside Toe 2 Toe podcast: "Lennox contacted me in the aftermath of my defeat in February to Tony Thompson, just to give me a few words of advice.
"He mentioned that he would like to do something with me as far as training is concerned. We kept in touch and he's offered to help me out for this next fight and beyond really.
"Me and (trainer) Franny (Smith) are going to go over to Canada to do some work with him and Courtney Shand, who used to be his conditioning trainer, and I've got a massive amount to gain by going over."
Opportunity
When asked whether Lewis will have a consultancy role, Price said: "Yes that's exactly it, he won't be in the corner or anything. He's going to be advising me and teaching me, and things like that.
"It's a massive opportunity. Just having him in and around the gym is going to inspire me. Just his presence really.
"I imagine he has got a lot to offer as far as experience is concerned and a few tips here and there.
"It's something that we were looking to do anyway before I even lost the fight. It was either go and do some work with another trainer, me and Franny as a team, and pick a few different bits up. This opportunity kind of presented itself. It's ideal."
Price watched American Deontay Wilder send Audley Harrison into retirement with a crushing first-round knockout defeat last weekend.
The unbeaten Wilder has won all of his 28 fights by knockout, but Price insists Wilder still has plenty to prove.
"He's a ferocious puncher. You saw him when he even caught Harrison, the way he went in to finish the job, it was wild and it was raw. I think that is one way to put it," he said.
"He's a wild fighter really I think, but he's got that vicious knockout power. You can't really judge him though because no-one's seen enough of him and you could say the same about myself.
"He's probably got a lot more in his locker than he's shown like I have. He's obviously got a lot of potential."
David Haye returns to the ring against Manuel Charr on June 29 and Price has revealed that he was keen to face the Londoner's foe.
"That's a good fight I think for David Haye," said Price. "Charr's an opponent who me and Franny were keen on for February, the last fight before Tony Thompson got presented to us, but he's a good fighter.
"He's strong, he's pretty conventional, comes forward, slow feet. He's ideal for David Haye, I think he's going to make David Haye look great. "