Tuning out
Wladimir Klitschko's title defence against Francesco Pianeta this weekend is a turn-off for UK fans.
Last Updated: 02/05/13 10:27am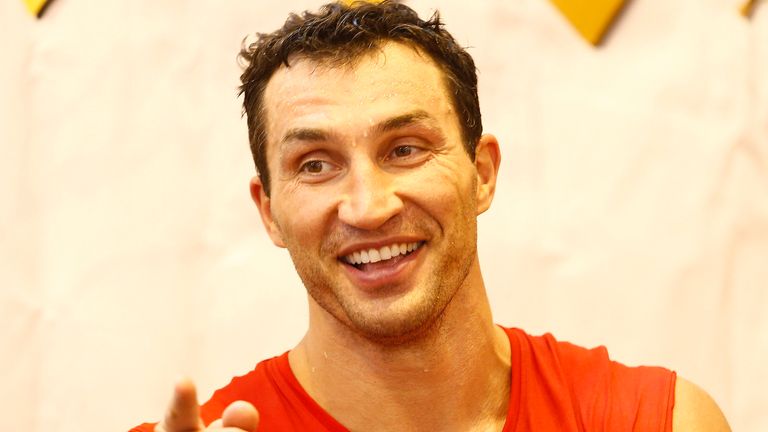 Wladimir Klitschko is so much better than the rest of the other heavyweights out there at the moment that it's hard for him to find an opponent of worth.
But that doesn't excuse his cherry-picking of former sparring partner Francesco Pianeta as his next adversary this Saturday night.
Klitschko will make a voluntary defence of his world titles against the Italian-German in another match-up that you might think would fail to capture the public's imagination.
Yet the Klitschko brothers are a curious draw in their adopted home of Germany, with a full house of around 13,000 coughing up to be present for another one-sided shellacking in Mannheim.
Not only that, the fight is reportedly being beamed to 150 countries around the world. One presumes the broadcasters will be hoping people have nothing better to do with their Saturday nights.
Viewers surely won't be tuning in to see if Wladimir will get beaten for the first time since 2004. Perhaps they look forward to him methodically breaking down one foe after another before they cry 'enough'.
Low point
The majority of UK fans have lost interest in Klitschko in the wake of David Haye's dismal loss to the Ukrainian - now almost two years past - with his return to the ring and the announcement of opponent roundly greeted with a shrug of the shoulders and a roll of the eyes.
Jean-Marc Mormeck (40-year-old washed up cruiserweight champion), tut, Tony Thompson (40-year-old ex-foe) shrug, Mariusz Wach (who?) despair. And now Pianeta.
Just over two years ago he beat one Mike Middleton, the man Audley Harrison dispatched on debut. Last year his wins - all on points - came against Zack Page (everyone beats Zack Page), a 48-year-old Oliver McCall and 44-year-old Frans Botha. Klitschko knocked Botha over in two rounds 11 years ago. Some contender.
We used to feel some sympathy for Wladimir - after all it's the era that defines you and not every heavyweight champion is fortunate enough to have Ali, Liston, Foreman and countless other big men around to help make them great.
But that sentiment is being tested to the limit by Klitschko, who is starting to need a fresh influx of heavyweights almost as much as they need him.
Perhaps Pianeta will mark the low point from which Wlad rises towards a glorious Indian summer. WBA 'regular' champion Alexander Povetkin is almost certain to be next on the block, with Russian promoter Vladimir Hryunov winning that purse bid with an offer in excess of $23m.
If Klitschko doesn't retire on the back of what promises to be a gargantuan paycheque, the likes of Tyson Fury, Kubrat Pulev, Deontay Wilder, perhaps even a re-match with David Haye, could follow.
Does Wlad still need to prove himself? Surely only he knows the answer to that. It would be better for his legacy if he could hang around long enough to see off a new wave of hungry heavyweights. More Pianetas can only do it harm.