Lennox Lewis confident that David Price will prove point to critics after first professional loss
Lennox Lewis expects David Price to prove his doubters wrong after his first professional defeat.
Last Updated: 09/05/13 6:22pm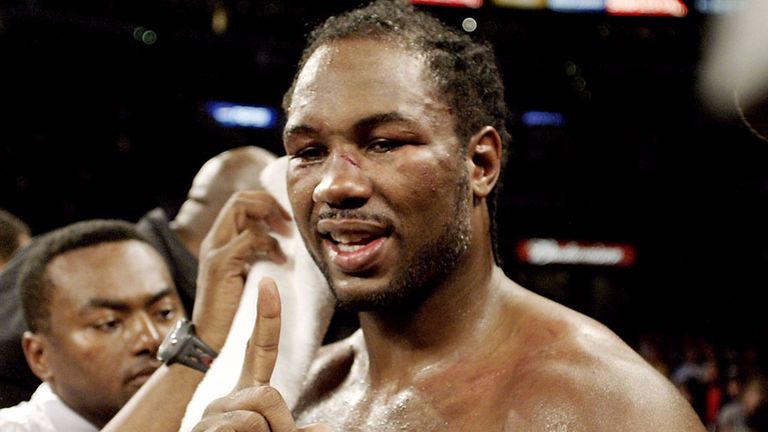 Price was marching towards a heavyweight world title shot until Thompson dramatically stalled his progress with a second-round knockout defeat in February.
The Liverpudlian will face Thompson again on July 6 and Lewis, who dominated the top division, has agreed to help him prepare for this crucial rematch.
Concerns have been raised about Price's punch resistance after he was floored by a cuffing right hook, but Lewis faced similar criticism after stoppage losses against Oliver McCall and Hasim Rahman.
Lewis pounded out convincing wins over the American duo in rematches and expects Price to pass his acid test in the summer.
He told the Ringside Toe 2 Toe podcast: "All these questions, especially when you are on the rise, coming into boxing, all these questions people will ask.
"If you look at my history, people said: 'Oh he doesn't throw the jab enough', so mentally I went out there and trained for this, throwing my jab a little more.
"Then people said: 'Oh they don't think he can take a punch on the chin.' I got hit on the chin went down, got up.
"Then they said: 'He's done.' I didn't think I was done. Muhammad Ali lost a few times. What were they talking about?
Questions
"While you're going in your career, you have to answer all these questions. Do you have stamina? Can you take a punch? Do you have heart? Have the killer instinct? All these questions will be answered along the way and that's what I did.
"I answered all the questions in my career and David Price will answer these questions in his career.
"He's potentially going to be a world champion. All I said, he just needs the development and to grow a little bit. He's still young, he's still got a long way to go."
Lewis has reassured Price that a defeat does not always have a negative impact on your career.
The 47-year-old firmly believes his setbacks instilled him with fresh determination as he fought back to become undisputed champion.
"You know, when you're coming back it really motivates you to do better than you did before," he said.
"Even with me, I always said let me seek help, let me improve on myself. Now when I look back, I wouldn't be as great as I am today if I didn't have any losses."
Lewis will pass on advice when Price and his trainer Franny Smith fly out to join him in Canada, but will not be suggesting any drastic changes to the 29-year-old's fighting style.
He said: "We're going to go back to the basics. That's what I always did after all my fights. Go back to the basics and sharpen up my skills.
"Obviously you can't teach anybody anything in one fight. That's why it's important to go right back to the basics and sharpen up the original skills that he had already, and maybe add a few things along the way."