Send your questions to Lennox Lewis via Twitter
The living legend Lennox Lewis is on Ringside this week - and you can send him a question via Twitter!
Last Updated: 26/06/13 3:24pm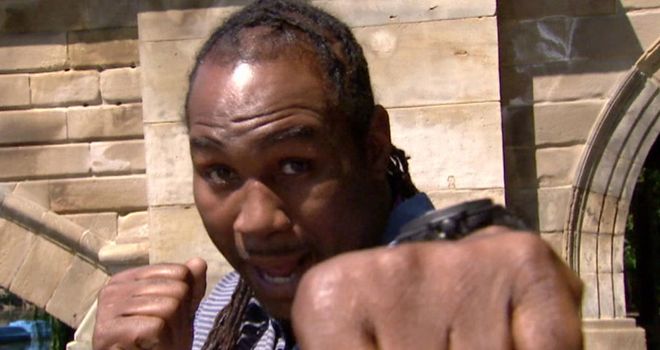 The former undisputed heavyweight champion of the world is in Sky Studios on Thursday and will be appearing later in the day, live on Ringside.
That means we are putting him under the spotlight on Ringside Extra when Lennox will go 12 rounds with the fight fans who have sent in the best questions via Twitter.
It's been just over a decade since Lewis called it a day but he is still heavily involved and, of course, still a superstar.
So if you want to ask him about today's heavyweights, the best in Britain, the world scene or even go off the beaten track and quiz him about life outside of boxing, make sure you Tweet your questions.
Send your posers to @SkySportsBoxing #AskLennox before 1.00pm on Thursday and then come back to the site for Ringside Extra in the evening.
Lewis is still one of the biggest names in the game, so who better to put on the spot?