Glenn McCrory and Johnny Nelson raise £1,000 for charity
Glenn McCrory and Johnny Nelson have landed £1,000 for charity! See who won our boxing bets!
Last Updated: 23/08/13 1:57pm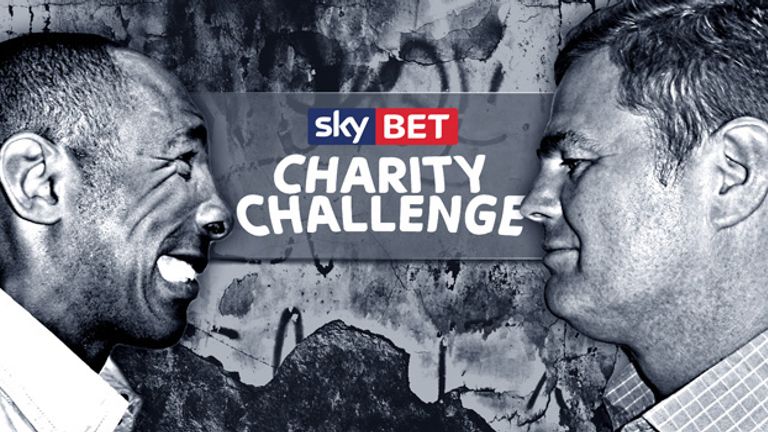 The Sky Bet boxing Charity Challenge came to a close for the season with both our experts and their charities benefitting.
The pair had to share this week's pot after both let their heart and their head back Barker to beat Daniel Geale and become a middleweight world champion.
Neither expected Kiko Martinez to beat Jonatan Romero and prise the IBF super-bantamweight title away, so it ended even between McCrory and Nelson with £100 each.
It was the first time Parkinsons UK came up trumps through Johnny but the big winners, as well as Barker, were Children With Cancer UK, who Glenn was backing.
The four live Fight Nights all had £200 up for grabs and winning the first three and drawing the last one, the Geordie had already won £700 before Sky Bet threw a £200 bonus in for the winner - meaning £900 in all.
"That's fantastic news," said McCrory.
"It's all about raising money for charity, not just winning the Charity Challenge... but it does make it even sweeter!
"And beating Johnny Nelson is the icing on the cake! We will be back next season so all I can say to him is try and listen and learn from me!
"If he can't do that, maybe he can just copy my tips and get half the cash!"
Nelson and McCrory will be back on duty when the new boxing season on Sky Sports begins on Septemer 7, with Ricky Burns world title defence against Raymound Beltran and Luke Campbell's second pro fight.