Ken Norton factfile
A look back at the career of former heavyweight champion Ken Norton, who died aged 70.
Last Updated: 23/09/13 11:52am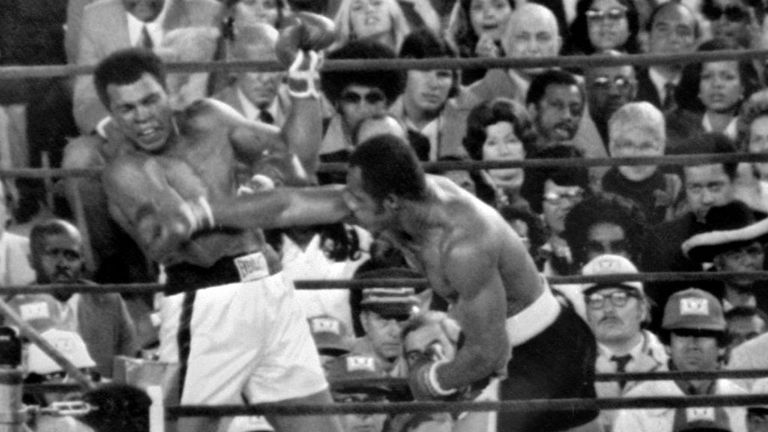 1943: Born August 9, Jacksonville, Illinois.
1963: Starts boxing while in the United States Marine Corps, claiming a 24-2 record on the way to three All-Marine heavyweight titles.
1967: Turns professional and wins his first bout against Grady Brazell by knockout.
1968 - July 1970: Builds up a steady series of wins before he is beaten by Jose Luis Garcia on July 2, 1970;
1970 - August: Beats Roy Wallace which heralds the start of a 14-fight unbeaten streak.
1973 - March: Defeats Muhammad Ali in a split decision in San Diego to win the North American Boxing Federation (NABF) heavyweight champion title. Breaks Ali's jaw during the fight.
1973 - September: Ali avenges the loss to Norton, but only just, beating him in a split decision in Inglewood, California.
1974: Fights George Foreman for the WBC and WBA heavyweight titles in Caracas, Venezuela, but the bout is stopped in the second round with Norton losing by TKO.
1975: Regains his NABF title with a fifth round TKO defeat of Jerry Quarry before avenging the loss to Garcia by knocking him out in the fifth round.
1976: Fights Ali for the third time at the Yankee Stadium in New York. The world title was on the line after Ali regained it with an eighth-round knockout of Foreman. Ali narrowly wins to retain his title.
1977: Defeats Jimmy Young before being awarded the WBC heavyweight title as Leon Spinks signs to fight Ali in a rematch instead of WBC ranked number one Norton.
1978: Loses his WBC title to Larry Holmes in Las Vegas in his first title defence to a split decision.
1981: Loses his last ever professional bout to Gerry Cooney at Madison Square Garden then announces his retirement.
1986: Suffers a near-fatal car crash which leaves him with slow and slurred speech.
1989: Inducted into the World Boxing Hall of Fame.
2011: Following years of charity work, Norton begins to suffer from ill health.
2012 - July: Suffers a debilitating stroke.
2013 - September 18: Passes away in a care facility in Arizona from congestive heart failure.