Quigley's pro preparations
With a professional debut fast approaching, we spoke to former Sky Academy Sports Scholar Jason Quigley about his decision to turn pro...
Last Updated: 22/05/14 4:18pm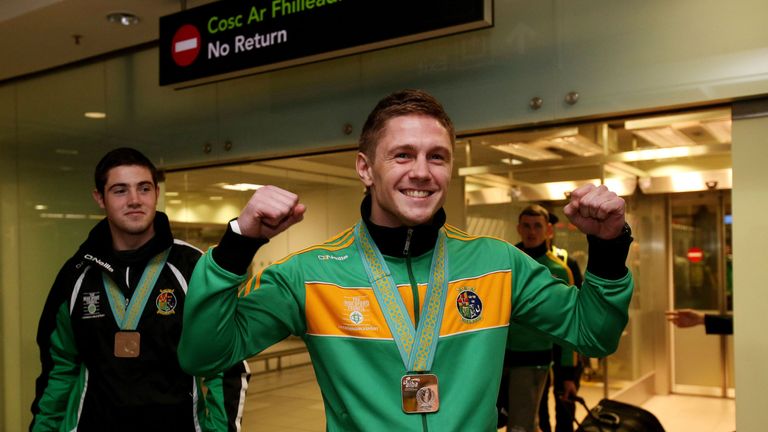 Since Jason Quigley's decision to join boxing's professional ranks last month things have moved quickly for the Irishman.
Having signed up with American promoting giants Golden Boy, the former Sky Academy Sports Scholar is preparing to spend the vast majority of his time in the United States meaning visas, living arrangements and the likes are all having to be hastily arranged.
Jason Quigley is part of the next generation of European boxers who are about to make their mark on the international stage, and we believe he has the skill and determination to go very far in the future
Oscar de la Hoya, President of Golden Boy Promotions
In amongst all that Quigley has had to deal with a host of media commitments, not to mention the small matter of preparing for a dream professional debut in Las Vegas in July.
Whilst for many young athletes such a scenario would be overwhelming, the 22-year-old from Donegal is taking it all in his stride, but he admitted that the significance of the decision facing him has played it's part in him taking a number of months to make his final decision to turn pro.
"To be honest, when I came back from the World Championships there was a lot of interest about turning professional and we got our first contact from Golden Boy just before Christmas," explained Quigley.
"It was like 'whoa, this is pretty big!' Being involved with Sky and being involved with the high performance in Dublin it just took a lot of time to think about what our next step was and what was the best step for me. I did take my time and I think I've made the right move in the end."
It may have been a number of months since Quigley last donned the gloves for a competitive bout but that has not stopped him from doing what he can to remain in top condition.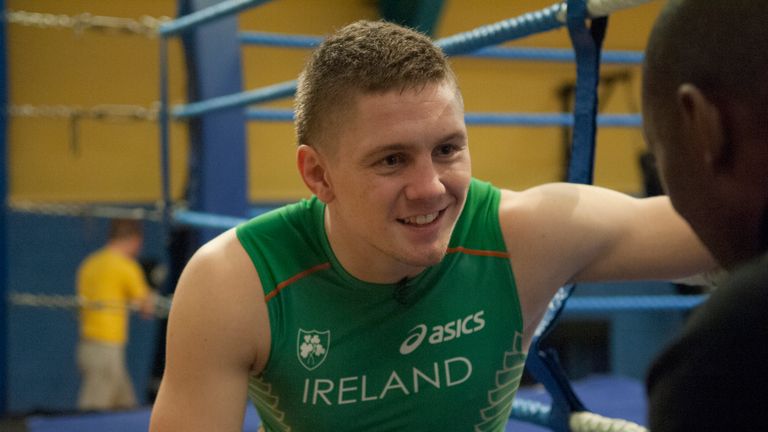 "I'm always keeping in shape, even if it's just playing a bit of 5-a-side football, I like to stay active and I always keep an eye on my weight," he said.
"I've just started my 10-week training camp, I'm back in Ireland for the next two or three weeks as we get everything like visas sorted, but then we'll be back out to America and finishing off the last six weeks over there, sparring with top-class opponents."
I don't have to change the way that I'm boxing, I have to perfect the things that I'm good at already and make it even harder for opponents to beat me
Jason Quigley
A professional debut is an occasion any boxer will remember but Quigley's promises to be even more memorable than most given it will take place at one of boxing's most iconic venues – the MGM Grand in Las Vegas.
"It's a bit of a dream come true, it's what you've been watching on the TV since you were a kid. To get your first fight in the MGM Grand, it's some achievement and I'm absolutely delighted with it," enthused Quigley.
"I know when my fight is on there might only be 20 or 30 people in the stadium but just to get in there and experience it – even just the weigh ins before it and everything like that – it's all going to be a massive experience for me.
"I'm going there now to more than likely be the first fight on the card but hopefully in the future I can be on at the end with the place full."
While Golden Boy's latest recruit will spent much of his time Stateside for this next stage of his career, there is one man he has no intention of leaving behind, his father and coach, Conor.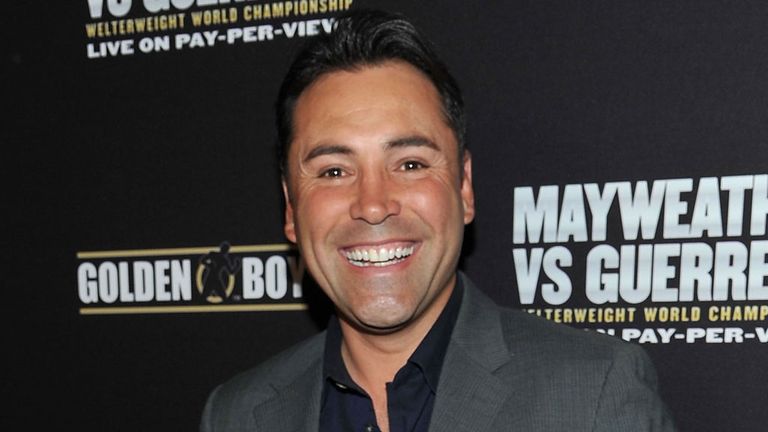 "My father has been there since day one and he'll be there until the very end," Quigley told Sky Sports. "My dad is my number one coach, of course, and he's going to be there through my training camp and the whole way through my professional career."
Indeed, Quigley is looking to avoid making too many changes and believes that the adapting to professional boxing does not take as much work as in years gone by as a result of the rule changes made at amateur level.
"Amateur boxing is three rounds and moving forward it's going to be four, six, eight, 10, 12 rounds so that's the only place where I'm going to be in the unknown - when I step up out of four or five round fights," he added.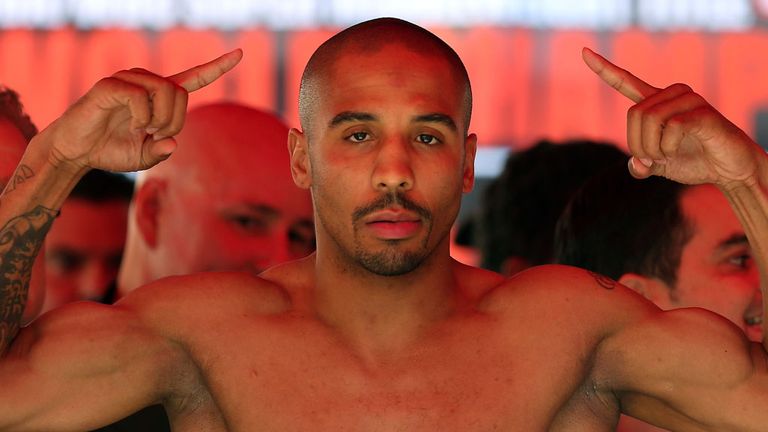 "To be honest though, I know the conditioning and the work I put in means it'll be no problem for me to adapt to the later rounds of a fight but it's something I'm going to have to learn and experience for myself.
"Of course in sparring now I'll be doing a lot more rounds. I remember sparring with Nathan Cleverly and doing 10 straight rounds with the light-heavyweight champion of the world, so that gives me great confidence going into my professional career now."
Quigley certainly displays the confidence required to make it at the highest level and that belief has only been added to by having the chance to meet one of his heroes and, perhaps more importantly, train in the same gym as a number of other world champions on a trip to California in the past couple of months.
"I met Andre Ward and he's an idol of mine. I idolised him in his fight against the double world champion, the Russian (Evgeny Makarenko), in his Olympic final," said Quigley. "The guy I boxed in the world semi-final (Artem Chebotarev) was a very similar boxer and to be honest I think I stole some of his tactics from his Olympic final.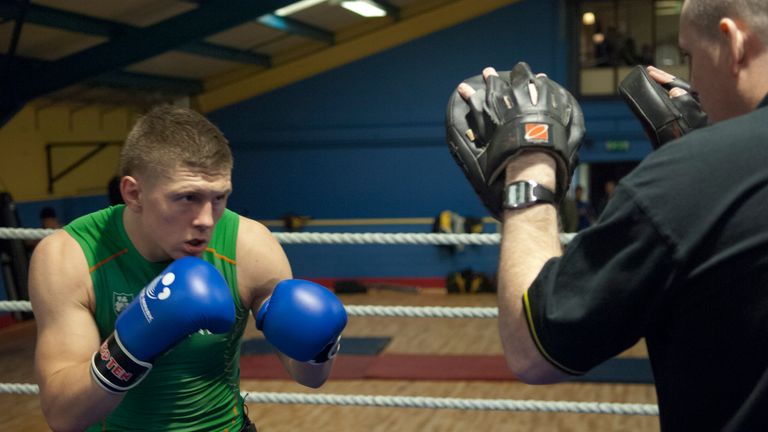 "Training with the likes of these guys, just walking into the gym and doing what these world champions are doing, people that are in the position you want to get to, it's just massive for your confidence. It just goes to show you that these people aren't…un-human! They do the same things as you and all you have to do is work hard, keep grounded and give it absolutely everything you have."
So what does Quigley think he needs to do to reach the heights that the likes of Ward are at?
"I think I need to just keep doing what I'm doing. I don't have to change the way that I'm boxing, I have to perfect the things that I'm good at already and make it even harder for opponents to beat me," remarked Quigley.
"You just have to work your backside off whatever you do, you're just going to have to be in top shape all the time, never overlook any opponent or anything like that, be fully focused and keep your eye in the game the whole time.
"Just keeping the simple things right and getting in now, sparring with world champions, people who have been there, you can pick up things from them. They are experienced professionals; they have what it takes to be world champions so you have to learn from these guys. These boys have been to the top so you have to learn from them, feed off of them and hopefully use it to beat them in the future."