Johnny Nelson looks back at a season that had plenty of highlights and gripped the nation
Multi-media, domestic dust-ups and the entertainment game...
By Johnny Nelson
Last Updated: 29/07/14 10:06am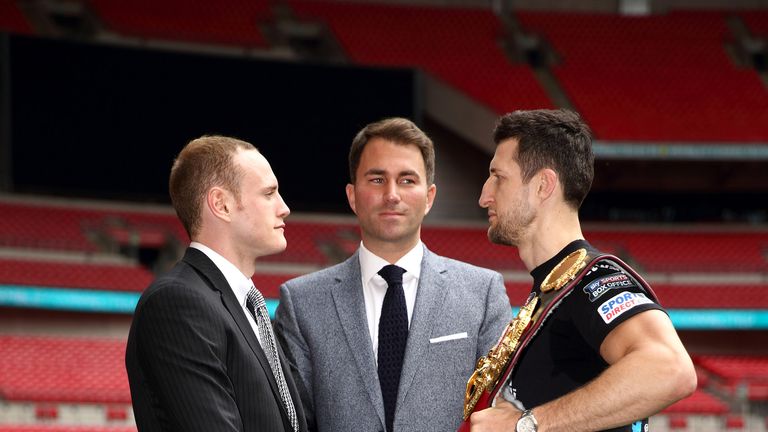 It has been a really decent year in the mixed-up world of boxing and if Kell Brook can bring home that world title in a couple of weeks, it really will be the icing on the cake for the season.
It should, even if football will be back that weekend, make some headlines, good or bad.
British boxing has come through some dark times and is right up there again. I think fighters, trainers and promoters have realised that it is all about entertainment and all of a sudden, a win is not enough.
Johnny Nelson
That has been the biggest plus-point for me this year: the fact that we have hit the back pages - and not just on the red-tops.
A lot of that is down to the rivalry between Carl Froch and George Groves but that in itself just captured everyone's imagination.
And I am not just talking about fight fans and not even sports fans because anyone and everyone seemed to know about it and have an opinion on it, too.
Eddie Hearn played his part and the way this sport is now being promoted has been a big improvement this year as well. Eddie is the first to admit he is always learning and now he realises it is all about multimedia and he gets it.
You could well be sitting on the bus reading this so hopefully you will be able to watch fights in the same seat down the line. It has to happen and with a young promoter taking the lead, boxing is more and more accessible, bit by bit.
Don't get me wrong, Frank Warren has been unbelievable in what he has done - and still does - for this sport, but the times they are changing. His tried and tested formulas still work, though, and still showcase this fantastic sport.
We saw him and Eddie on Ringside last week and they are already looking forward to the new season and what they can add to the mix.
British boxing has come through some dark times and is right up there again. I think fighters, trainers and promoters have realised that it is all about entertainment and all of a sudden, a win is not enough.
I was a world champion for six years and made 13 defences, but I know full well I couldn't sell 3,000 tickets for my biggest night.
Political
Nowadays, though, fighters know people need to be entertained - and I am not sure that particular penny has dropped in America.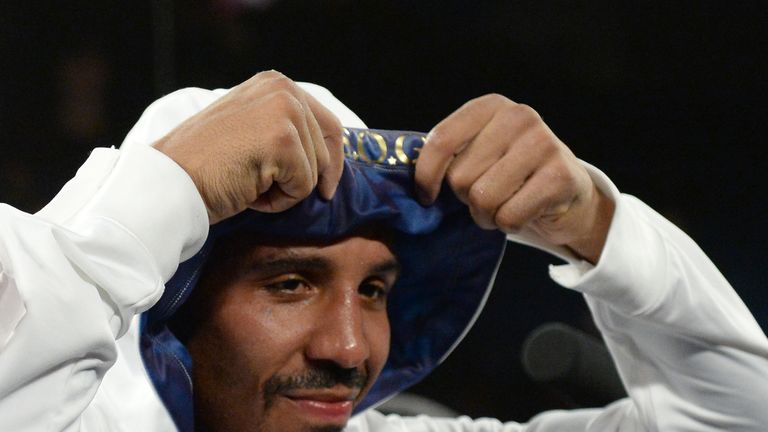 Andre Ward is a classic modern-day example. He is the best in the super-middleweight division and people don't want to fight him, not just because he is that good but also because he does not put bums on seats.
Carl Froch might have been beaten by him but this is a guy that helped fill out Wembley Stadium. So who is the biggest name in the super-middleweight division? Froch, hands down.
And whether he liked it or not - in the build-up at least - that rematch with Groves was one thing British fans wanted to see and, to keep this sport in the headlines, had to see. Nathan Cleverly and Tony Bellew will be the same and if Kell can win that world title then I am sure he and Amir Khan will get it on, too.
Boxing has always been a political jungle and we have lost so many fights down the years, it has to change. Will Floyd Mayweather and Manny Pacquaio ever get it on? I doubt it but perhaps the fact that Marcos Maidana is getting another crack suggests Money may have realised that you have to put on a show.
Domestically we are seeing more and more fighters taking on their enemies, be it ranking-wise, where they live or how much they hate each other. It has to be the way forward because people need to be served the best we can.
Involved
The past few weeks have highlighted most of the good things that have come out of the last season but poor old Tyson Fury has been through the mill.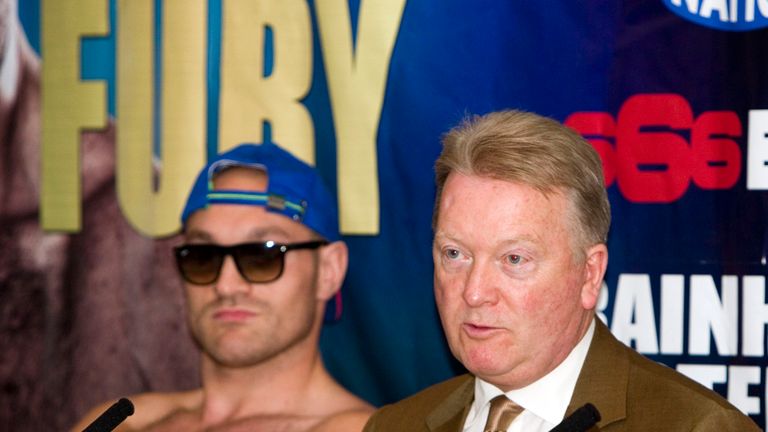 It has been an emotional rollercoaster so you wonder if he feels like walking away and trying his luck across the pond. Yes, David Haye is supposed to be making a comeback in October, but will Tyson take a chance with him again? I can't see it.
We can't make every fight happen, even if TV is involved, or a world title is on the line, but we have to keep trying to make them happen because we need to keep getting kids involved.
Next season I hope we do even more in engaging people from all walks of life, but especially the kids. Watching the Commonwealth Games it is great seeing kids in the crowds, seeing for themselves what boxing is like. If it gets one of them interested enough to get involved then that is a success.
We have to have a hook to showcase boxing. Football is the be-all and end-all, yet players still roll around on the floor when they have barely even been touched - and they can do that because they have been turned into gods.
Boxers will never be treated like that because you need to be disciplined and that becomes clear as soon as you get involved. Boxing is one sport you cannot 'play', but it can be the best game in the world if we get it right. Roll on next season and... come on Kell!