Glenn McCrory says it is too soon for Froch and Groves to fight
Will George Groves be Carl Froch's next opponent? Glenn McCrory believes there is no need to rush...
Last Updated: 06/11/13 10:42am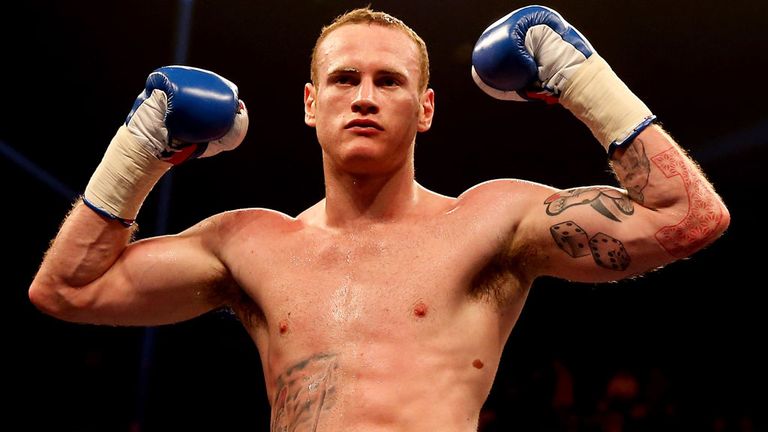 Well, let's hope it is just talk... for now!
I think most of us want to see Britain's best battle it out to decide who the number one in the division is. But right now? Froch is head-and-shoulders above the rest of our super-middleweight division and most of the rest of the world.
Groves has improved dramatically in the last few fights and, I think, has moved ahead of his old rival James DeGale and, as it stands, I am looking at Groves taking over the mantle as Britain's number one.
But if I am being honest, if these two met soon, there would only be one winner, and it would be Carl Froch every time. A couple of years down the line when Groves has improved more and matured more then maybe, but right now? No way.
And does this remind you of anything? Does it sound familiar? Tthink back a five or six years when a certain Joe Calzaghe was ruling the super-middleweight division.
He was the best in the world and the best in Britain but there was a young gun coming up, calling Joe out, without a world title to throw into the mix. That young gun chasing Calzaghe? Carl Froch.
Experienced
This is a complete role reversal, so I wouldn't be surprised if Carl wasn't too fussed not to let Groves have a go.
What Froch needs, though, is big, big fights against big, big names. He has been in with the very best in the division, like Andre Dirrell, Jean Pascal, Jermain Taylor, Andre Ward and, of course, Mikkel Kessler.
Just looking at that list shows you that the best bring out the very best of Froch.
Personally, I would like to see Carl go for someone like Bernard Hopkins. Okay, he is not all-out attack but he is still so experienced, so smart and so well-known, so it would be another level - and the one thing Hopkins will do is make it hard. Very hard.
Robert McCracken will, of course, come up with the game-plan and I would back Froch to come through, especially because he is in with one of the biggest names in the last few years.
Now with all due respect, I wonder if Groves will get Froch's blood pumping and get his adrenalin going. In two or three years' time, yes. But right now? I'm not so sure.
Bullied
I will also throw in the name of Gennady Golovkin if we are looking who Froch fights next.
Anyone who watched him destroy Matthew Macklin will know that there are very few middleweights out there queuing up to take this kid on. He is good. Very, very good.
Macklin had pushed Sergio Martinez and Felix Sturm all the way, so he was a step up in class for Golovkin. But did that matter? Not a bit.
He just bullied him, pushed him around, did what he wanted with him; it was like a big kid ruling the playground. Not only that, but he does everything so, so, so well.
At no stage was he flustered and at no stage did he try and be flash. He just did the job. His punch power and picking, his defence and his footwork alone make him a stand-out fighter - in any division.
He mentioned moving up, so if I were Froch I would take him... now. Not only will it be a cracking fight that people will want to see but I can only see Golovokin getting better and better.
I would edge Golovkin right now if he was fighting Froch, just because his speed is so much quicker. But he is just the sort of fighter that would get Froch going and bring the very best out of him.
Maybe we have been spoiled and it can't go on forever, but I still want to see Froch taking on the biggest names and toughest talents in the world.
That is what Carl Froch does.