Lennox Lewis should reconsider comeback thoughts, says Glenn McCrory
Lennox Lewis may value his legacy at $100m but you can't put a price on health, warns Glenn McCrory.
Last Updated: 10/10/13 4:42pm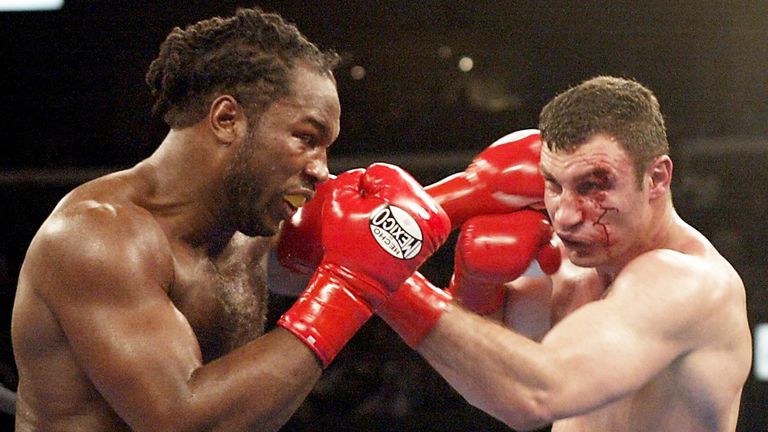 I guess money talks and that's the value Lennox puts on his legacy - but can you put a value on your health?
To me there's no amount of money worth damaging your health for. Lennox has been retired for many years now and he's got children. For whatever money is on offer, those kids would rather have a father.
Boxing is a tough business. It's a sport but it's a sport where people get hurt. Muhammad Ali, the greatest of us all, suffered damage and I think it would be foolhardy of Lennox to make a comeback.
Lennox was of course the undisputed heavyweight champion - but that was 10 years ago.
The Klitschkos have been active in that time, training constantly. I don't know what training Lennox has been doing - he says he's six months away from being fight-ready - but I seriously doubt he's been training anywhere near as hard as the Klitschkos have over the last decade.
But the Olympic gold medal winner isn't the first boxer to consider coming out of retirement and he certainly won't be the last. It's very hard to resist a return and it's something I've toyed with and thought about, as well.
We retired boxers miss it. Even though you're not competing anymore you still have that side of you, that part of your personality which needs to do something.
That's why boxers often go down the wrong path or get into trouble - you have an energy in you that boxing harnesses, a wild side. And without boxing it's difficult to be at rest, to be at peace. There's always something inside of you burning up.
For Lennox, his team-mate on HBO, George Foreman, also offers him an example of the success you can have when you return to the ring.
When Foreman was young what let him down was he was wild, reckless and relied on power. But when he came back after a 10-year break in 1987 he had aged and matured and had a different persona. He was more controlled and that made him a better fighter.
But Foreman was 38 when he made his comeback - Lennox is 48.
Money is usually the driving factor behind comebacks but Lennox is shrewd, pretty sensible and I would expect he's kept his money wisely. I'd tell him to forget about this idea.
Impressive
Not least because the man Lennox is targeting is at the top of his powers at the moment. Wladimir Klitschko had little trouble against the previously unbeaten Alexander Povetkin in Moscow on Saturday night, winning 119-104 on all three cards.
Wladimir is beating up the best, making massive paydays and confirming what we thought: the Klitschkos are going to retire at the top of their game. And I think they're closing in on that moment now.
Alexander the Great wept when there were no more worlds to conquer and it's a bit like that for the Ukrainian brothers.
Obviously there are youngsters coming up but the likes of Anthony Joshua - who appears to have the same breeding and mental attitude to be a champion similar to the Klitschkos - are several years away from being able to challenge them and there's nobody at the minute who I'd say would be really dangerous.
They're very sensible, live right and box sensibly, if not excitingly, and they get the job done in a clinical fashion. To me they are the best.