Glenn McCrory analyses Timothy Bradley's status as world champion
Timothy Bradley cannot yet rival pound-for-pound king Floyd Mayweather, says Glenn McCrory.
Last Updated: 15/10/13 12:21pm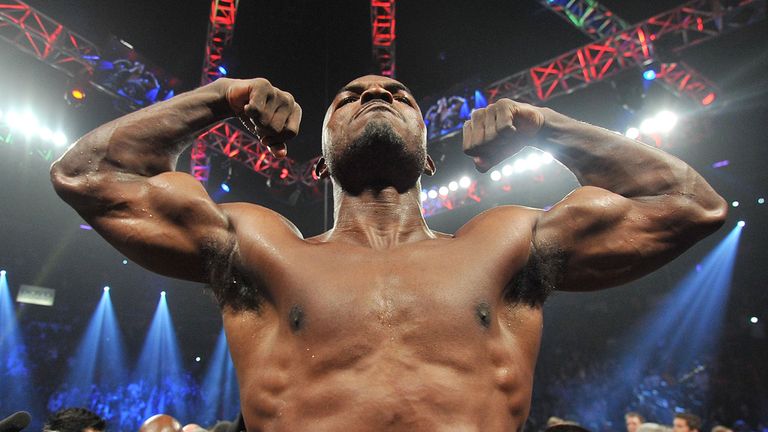 People are saying the decision was controversial but for me, it wasn't. The right man won. One judge scored the fight in favour of Marquez and that was what was controversial, because he was not a winner.
It was pretty clear-cut in that Bradley knew exactly what to do to beat him and carried out the perfect plan.
Whatever Marquez did, he couldn't change that because Bradley relied on legs. Marquez's legs are 40 years old and while you'll still have your punch, you won't have your legs.
Bradley used good movement - in and out of range - to keep Marquez off balance, and the Mexican could never get set.
It was a good, disciplined victory for Bradley but I still don't agree with him about being up there in terms of pound-for-pound best in the world.
Fear
That's when you're talking Mayweather. Bradley's got a good record but if he fights Mayweather, he will lose.
The welterweight division is one that's packed full of talent. Bradley hasn't really been a box-office name as yet but the Marquez win will add to that.
The question is, who are you going to put in there for Mayweather with a fear factor? Bradley is probably most deserving of a shot but will he win? No.
If you're Kell Brook or even Amir Khan trying to target one of these American welterweight champions, you'd probably go for Devon Alexander. The Alexander-Brook has been on and off many times and I don't know what's happening there.
You've also got Brandon Rios v Manny Pacquiao coming up, a fight which is designed to try and re-establish Pacquiao and try and get him back up there.
Test
If you wanted to give Mayweather a real test, you'd have to go as far as Gennady Golovkin.
Mayweather schooled Saul Alvarez at light-middleweight so the only way is to move up yet another division and fight someone who has looked amazing.
Whether Mayweather will be so daft as to do that is another thing. Golovkin is naturally much bigger than Mayweather but you still wouldn't bet against the smaller man because he's been superb.
The thing with Pacquiao now is you'll never get that picture of him lying flat on his face having been knocked out by Marquez out of your mind. It was tremendous for Marquez and, in the same way as Ricky Hatton, you remember them falling flat on his face.
Both did great things and it's just the way of the world. Obviously they're both still ranked but among the greats, it puts their feet back on the floor.
Pacquiao has a big job in trying to re-establish himself and even if he beats Rios convincingly, you're still never going to put him in the same bracket as Mayweather, who nobody has come close to touching.
You have to ask yourself, though, how many entertaining fights has Mayweather been in? And how many of Pacquiao's fights have NOT been entertaining?
Mayweather wants to keep his undefeated record whereas the likes of Pacquiao have taken more risks. Some fighters, and Tommy Hearns is another great example, go out on their shields.
They don't call him 'Dynamite' Mayweather or 'Marvellous' Mayweather. They call him 'Money' Mayweather and they call him that for a reason. Fair play to him, though - with his last fight, he finally made me a follower.
He elected to take on a bigger, stronger, younger Mexican warrior in front of Mexican fans and he put him in his place.
Styles
People have said that the Bradley defeat will be Marquez's last title fight but the fact remains that had Bradley elected to have a fight like he did against Ruslan Provodnikov, he'd have been knocked out.
Styles make fights and he picked the perfect style to beat a 40-year-old Mexican warrior.
It'd be the same with Alexander if he tried to add Marquez's name to his record. If he elected to have a proper fight, he'd get knocked out.
Marquez has got to this stage by relying on strength, working his upper body to compensate for the lack of movement and agility. He's still an excellent fighter who can be in great fights.
If our own Amir Khan decided he wanted to have a proper fight with Marquez, I can see all sorts of problems. If he wanted to try and win in a blaze of glory, it would be suicide.