Adam Booth is not perfect fit for David Price, says Glenn McCrory
Glenn McCrory says Adam Booth is not the man to resurrect David Price's stuttering career.
Last Updated: 23/10/13 11:52am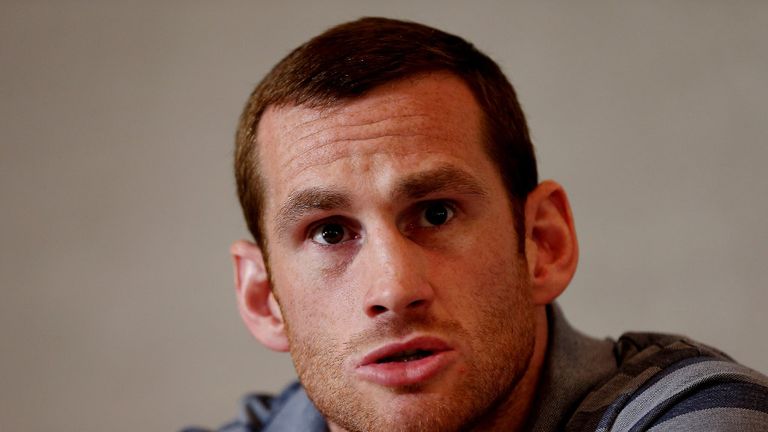 It is something that happens a fair bit these days but I think you and your trainer should work things out together if things have gone a bit wrong.
Muhammad Ali didn't leave Angelo Dundee after he lost to Joe Frazier, Tommy Hearns didn't leave Emanuel Steward after he lost to Marvin Hagler - and both of them went on to have lots more success.
David Price has not chosen to go down that route, though, and has instead decided to work with Adam Booth after ending his spell with Franny Smith - but I don't really know why he has gone that way.
Booth did brilliantly with George Groves and David Haye, knows the heavyweights and would not have taken Price on if he didn't think there was plenty to work with, which there most definitely is.
Price has great size, a terrific right hand and a very good jab, and if Adam can sharpen up David's defence, protect his suspect chin, and make sure he doesn't run out of gas in his fights, he might be in business.
But I don't believe teaming up with Booth is ideal for Price because he is not going to be the best heavyweight in his own camp with Haye still there and working overtime ahead of his fight with Tyson Fury.
Price might benefit a bit from sparring with Haye but Booth's loyalties are always going to be with the Londoner, in the same way that Roach's will always be with Manny Pacquiao. Price is always going to be second in the pecking order.
That is not a great position to be in and he is not going to receive all of Booth's wisdom in case Haye and Price meet down the line, so I think he should have looked elsewhere for a new trainer - or just stayed with his old one.
They say a change is as good as a rest, but I'm not sure that's the case with this switch.
Fix
The most important thing, though, is that Price gets back on the road to some success - whatever that may be - because he really is a cracking person and someone I have a lot of time for.
And while I have questioned the move to Booth, it does at least show that Price is looking for ways to fix his issues and not just feeling sorry for himself after a couple of bad days at the office against Tony Thompson.
However, Price did not lose to Thompson because he had the wrong man in his corner or because he used the wrong tactics, he just couldn't get the job done - and against a man aged 41, that is a worry.
Price has recovered from setbacks before - missing out on an Olympic gold medal and losing in amateur tournaments - but the path back this time is going to be tough because he has lost a bit of his fear factor.
Heavyweights are always dangerous because they can flatten you with one punch, but Price's rivals have seen him come apart - not once but twice - and will now think: 'If I get a go at Price's chin, I'm going to knock him out'.
I also have slight doubts about Price's mind-set, which started when he was at a Klitschko fight a year or two ago.
Price was in awe of the brothers and said that it might take him two or three years before he was ready to face them and that made me take a step back and say: 'Whoa, hold on a minute'.
I was sparring with Mike Tyson at 21 and even though he would probably have beaten me, I would have loved to have fought him so to hear Price being so cautious made me question him a little bit.
Price - who is definitely behind Haye and Fury on the domestic scene now - has done well in his career, winning the British and Commonwealth titles and it wouldn't surprise me if he won the European belt at some point.
But a world title might be a step too far.