Glenn McCrory: Gavin Rees and Rendall Munroe are in crossroads fights
Glenn McCrory wonders if Rendall Munroe and Gavin Rees will crash in their crossroads fights...
Last Updated: 02/02/14 11:08am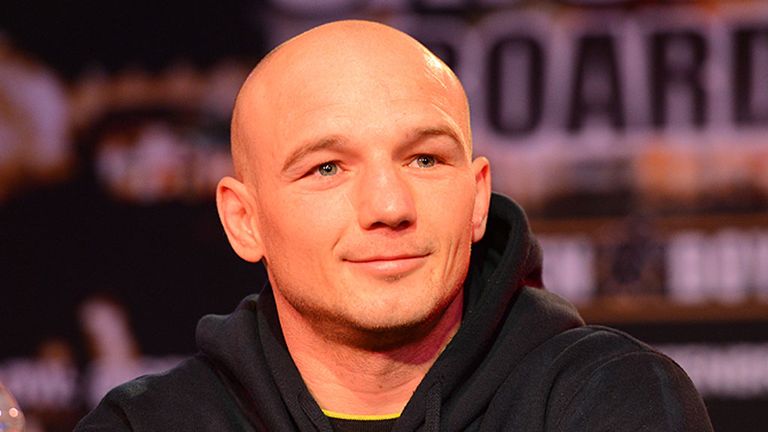 Rendall Munroe and Gavin Rees have been brilliant to watch over the last few years. They have always been entertaining, never ducked anyone and have fought at the top level.
They are two solid, reliable professionals and, although they might have fallen short in terms of razzmatazz and glamour, both have been exceptional and have done so well.
Rees, of course, won a world title and I would not say the bell has sounded on his career yet. He might just have the beating of Gary Buckland this weekend and, with Rees, you will never be sure it's over.
The same goes for Munroe, who takes on Lee Selby. He has fought for a world title and been European champion during his career.
But nothing last for ever and the question is 'what have they got left?' Have they still got that desire? They've always had it in the past but there is always a time when it just isn't there any more.
I think it's safe to say that if they lose on Saturday that will be it. If Rendall gets beaten I have a feeling it will be a bad loss but Rees hasn't lost to anyone at this level before and if it happens against Buckland that will be it.
It is a crossroads fight for both of them; both need to get something out of it - a W at least - and don't think for a minute they will just be there for the payday.
Potential
Yes, both have lost big fights recently; Munroe to Scott Quigg and Rees to Anthony Crolla and Adrien Broner, but those defeats were against decent opposition. Rees in particular could still have a bit of ambition in the lightweight division again.
Both Rees and Munroe are grafters, hard workers and the way they both are , they are never going to give up. Whatever happens these two are going to be a real test for the younger guys, the prospects looking to move up on the domestic level.
I think every ex-fighter can look back at a time when you were at the so-called crossroads, when a defeat would've spelt the end or a win would - hopefully - get those fires burning again.
I remember when I went in against Tee Jay. I was 20-5, I'd won the Commonwealth title but it was also for the British belt.
It was one of those where you knew he was a decent fighter but I also knew I had to get past him. Had I not beaten him I probably wouldn't have gone up a level; had I lost, I'd probably have faded away.
Selby looks like he has tremendous potential, so we need to see him do a job on Munroe, who will push him all the way but could also bring the very best out of him.
But Rendall will be looking for the negatives in Selby, see where he went wrong last time out against Ryan Walsh and, if he does pull it off, he might well be the oldest European champion we've seen at featherweight.
Buckland does not have the same potential if I am honest, but if he can come through this then that will move him up a gear in confidence alone - and that will open up more doors.
However, I am always sure Gary Lockett has got Rees in shape and I just have a feeling that he might still have one last hurrah left in him.