Floyd Mayweather playing mind games with Amir Khan, says Glenn McCrory
Glenn McCrory says Floyd Mayweather's 'mind games' on Twitter prove he holds Amir Khan in high regard.
By Glenn McCrory
Last Updated: 08/02/14 5:34pm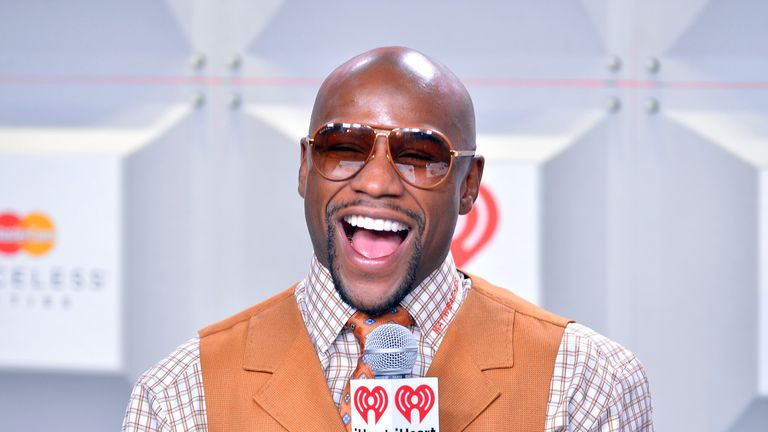 Mayweather is a master of the mind games and I reckon he is using social media to get under Amir's skin by allowing the supporters to have their say on him.
Amir will get thousands of people saying he is this, he is that and that he doesn't deserve a fight with Floyd, while Mayweather, very smartly, watches it unfold.
I do think that could affect Khan, but the fact Money - who was outstanding when he beat Saul Alvarez - feels the need to do this shows he has a level of respect for Amir.
If he was 100 per cent certain he would beat Khan he wouldn't bother doing these bits and bobs, but he obviously feels he has to dent Amir's ego and get inside his head.
I can see why, too, because, as I've said before, Khan is superior than Mayweather when it comes to speed and he will give Money a test if he puts him under pressure.
I'm done picking Mayweather to lose because he has proven time and time again that he is the best fighter out there, but Amir has a chance and should come out of this fight in a good way.
Either way he will be quids in, while if he wins he will shock the world and if he loses he will just be matching people's expectations and not be damaged the way he was after the Danny Garcia fight.
This is a no-lose situation for Khan.
Potent
Amir's fellow Brit, Tony Bellew, has moved up to cruiserweight - you can see his first fight in his new division against Valery Brudov live on Sky on March 15 - and hopefully that will help him get his power back.
Bellew had a reputation as a really potent puncher in the amateurs when he competed as a heavyweight, but we have seen little of that in the pros when he has stepped up to world level so perhaps making the weight at light-heavy has drained him.
Giving it a go at cruiserweight could benefit him and having left a division with quite a few big names and entered one with a few lesser lights, he could become the kingpin.
Some of the premier cruiserweights have moved up to the heavyweight scene for big bucks and left a gaping hole, so let's hope Tony can fill it - and get a rematch with bitter rival Nathan Cleverly at some point.
As for me, I've been spending a bit of time with Scottish heavyweight Ross Henderson as he prepares for the Commonwealth Games and I'm hoping he can get himself in good enough shape to take gold.
It would be great to have a kid from Lanark achieve that but if he does I don't see that being the last success for a British amateur because, as the Olympics showed, the programme is in great health.
We've got people emerging from England, Ireland, Scotland and Wales, who have good training camps, great trainers and financial backing, which is vital when you are trying to combine boxing and making a living.
Our amateur system is one of the best in the world.