Boxing in schools is a fantastic idea argues Glenn McCrory
Boxing improves children's lives and would be an asset in British schools, says Glenn McCrory.
Last Updated: 26/02/14 5:36pm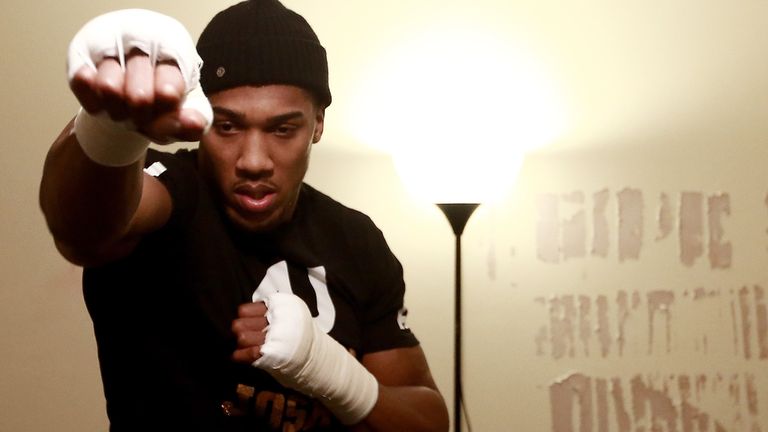 I've been using boxing as a tool to get the long-term unemployed back to work with boys and girls.
I get them in the gym and it helps engage them and it gives them all the qualities you need in life. I'm working with a scheme called Fight For Change and it uses the sport to help young offenders and under-privileged kids. It's shown how boxing is a great exercise and a great sport to be involved with. It would be just as great in schools.
You're just trying to improve somebody and make them listen. There are many reasons why some kids think nobody cares about them. You take them into a boxing environment and into a gym and they meet some of the fighters like Anthony Joshua and there's automatic respect.
Lots of people will stand there in a suit and just won't get any attention. If Joshua speaks you will listen! It's learning basic skills like time keeping, self defence and it boosts your confidence.
There are kids who could turn to drugs or violence but put them in a gym with trainers and fighters and they'll soon realise that there are people who care about them. It's tough in a gym and when someone does well and gets an arm around their shoulder, it makes them feel better, it raises their self-confidence and fitness levels. A healthy body is a healthy mind!
I've seen this work. Many of the kids who have been out of work for a long time have lost hope and their heads are down. Their life's on a decline and it will be the same in schools with some kids. Perhaps with bullying as well. Once you've been in a gym and worked out, it will quickly sort the bullies out!
Back to basics
Look at me - boxing saved me. The sport has given me everything. I never had a job and I was on the dole and went on to become a world champion. A few weeks later I got a phone call and was on the first ever boxing show on Sky. It was the dole to a world title and 25 years later I'm still at Sky! That's what boxing can do.
I know the government will say you need trained people to look after them but I'm sure there will be plenty of gyms where schools can take kids. They should have select centres or places of excellence where they have PE lessons.
We'd never have sparring or physical contact though. I'd teach them the basics. They would learn how to stand, they would jab and learn how to hook. What I want at the end of a week is having my group go to a bag with their head held up and look as though they know what they are doing.
Boxing should be just kept to being an activity and a sport. There'd be no busted noses and so no mums suing schools saying 'my son's got a fat lip!' It would just be doing everything boxers do without any actual contact.
You're not looking for them to be competitive - their local boxing club can cater for that.
Chisora v Johnson
Dereck Chisora defends his WBO and WBA international heavyweight titles against Kevin Johnson on Saturday and this is a great opportunity for him. He's going from strength to strength.
I applaud Chisora's change and he's getting his act together. It shows what a bit of dedication and discipline can do and now he's got himself up there on the world stage. If he comes through this, then there will be more people vying for a rematch with Tyson Fury.
Chisora's now up there though. The last time we saw him he was good, but he lacked something. Now he seems to have got the hunger back and a will for success. He's a different and better fighter and he can make a real impact.
Sochi antics
I'm not interested in anything cold - but I have been watching the Winter Olympics. I watch all sport -especially anybody throwing themselves off a cliff!
It is fantastic but when you see those girls go down the mountain on a snowboard at 120 mph you wonder what the heck is going on! You have to salute them.
But the Sochi Games leads wonderfully to the Commonwealth Games this summer. I'm helping super heavyweight Ross Henderson and the Scottish team with the training.
These are big sporting events and it gets people excited. Glasgow is going to be great and I'm sure it'll be a wonderful Commonwealths with the amount of talent Scotland have.