'Nathan Cleverly to take on Tony Bellew sooner rather than later'
Nathan Cleverly has a new promoter and weight, and Glenn McCrory hopes to see him back to his best.
Last Updated: 27/03/14 4:10pm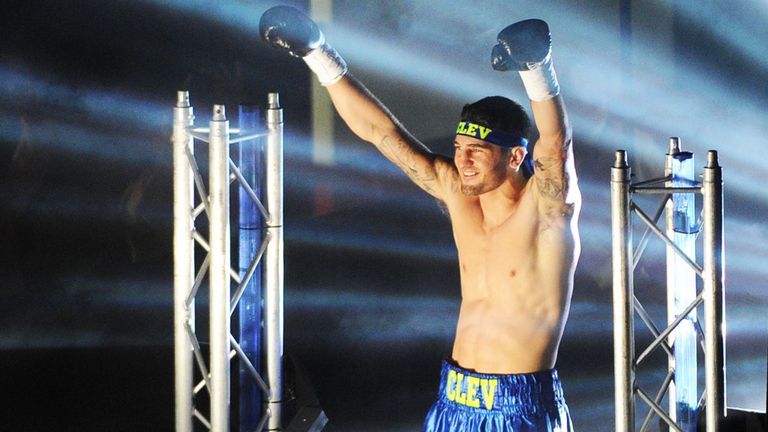 It's no just great for the lad himself but also great for British boxing.
I think we have all been talking about him fighting Tony Bellew again for ages and, finally, it looks like it will now happen - sooner rather than later.
We all want to see Britain's best take on each other - Carl Froch and George Groves have already gripped the nation and we want to see Scott Quigg and Carl Frampton get it on, too.
We want to see Bellew and Cleverly go at it again as well, and the fact they are both cruiserweights and no longer have to worry about making the weight means it should be even better than the first fight.
Bellew was as good as I've seen him when he took out Valery Brudov.
It shows that he, and now Nathan, will benefit from the move up, but also showed the risks that come with it, as cruiserweights can hit harder.
Test
Now we need to see what Nathan is like as a cruiserweight - he has said this is the second chapter in his career and let's hope it is a good one.
I was impressed with him when he burst onto the scene as a light-heavyweight and we all thought he was in for bigger and better things, especially once he won that WBO world title - but we never really saw him kick on
I think he was a little over-protected and had five defences without, in my opinion, being really tested - but in August he finally got that test and was blown away by Sergey Kovalev.
I think that proved that maybe he is not right at the top level but that doesn't mean he cannot get another world title as a cruiserweight.
Everyone knows Marco Huck is the best out there but while Krzysztof Wlodarczyk (WBC), Denis Lebedev (WBA) and Yoan Hernandez (IBF) are not the biggest names, they are not easy either.
Throw Ola Afolabi into the mix and you can see it is not a certainty that either Cleverly or Bellew will win that world title.
Reins
I want to see how Cleverly reacts to that Kovalev loss.
We have seen Bellew do well after he was out-classed by Adonis Stevenson but I remember seeing how surprised Nathan was when it went wrong from the start.
May 19th will be a big indication of where he is now and it will be interesting to see who is in the corner with him as it seems his time is done with his dad Vince.
It is easy to criticise the father-and-son relationship but, of course, blood is thicker than water and sometimes they cannot crack the whip when it needs it.
But we can't judge and it's up to Nathan to see where and with whom he goes next. All we have to do is look down the road to the Calzaghes to see it work. Would Joe have been such a star without Enzo behind him? I am not so sure.
It is changing times for the Cleverlys whatever happens. Moving up to cruiserweight has let Bellew off the reins and we will see the same happen to Nathan.
I want to see them get it on again as soon as possible - and would've loved to have seen it on the Froch-Groves undercard at Wembley - because I have a feeling it is going to be explosive in and out of the ring again.
Right now, though, I would go with Tony Bellew to do the job, as he is back to himself, has no issues about his weight-making and can punch even harder.
Now we need to see what Cleverly can bring to the table.