Brian Rose exposed at world level while Martin Murray needs more exposure, says Glenn McCrory
By Glenn McCrory
Last Updated: 19/06/14 1:03pm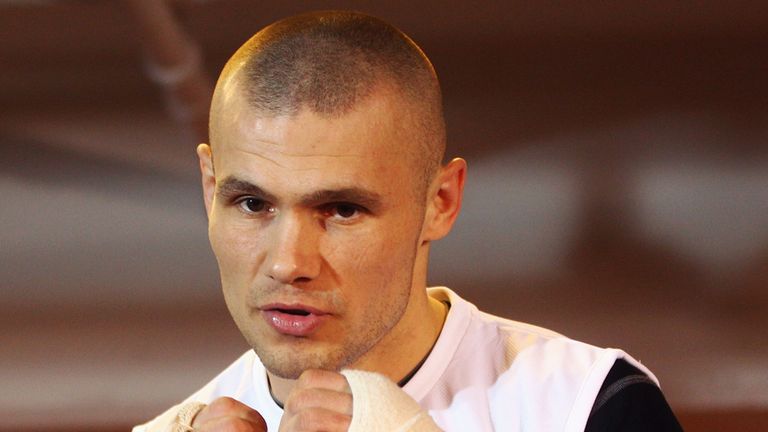 Boxing is not always a meritocracy.
What can I say about Brian Rose? He went out and did his best, had a go and all the rest of it and that's all you can ask for. You'd never begrudge anyone a world title shot but he was hopelessly outclassed by Demetrius Andrade.
Some say you have to earn the right. Others will point out that he fought an eliminator, but what was the standard of opposition in that eliminator and did he deserve to get the decision over Javier Maciel? I don't want to pour cold water on Brian's chances but we have to be honest with ourselves.
On the other hand, we saw the headline bout in New York turn into a real life fairytale, with home hope Chris Algieri battling back from two first-round knockdowns to win a split decision that wrestled the WBO light-welterweight title from Ruslan Provodnikov. People may have said Algieri hadn't earned his shot and was out of his depth, but then he went and won - so you can see both sides to this coin.
In a way, Rose was lucky to get that shot and you can put a lot of that down to the promotional skills of Eddie Hearn.
Glenn McCrory
The difference between the tactics employed by the underdogs Rose and Algieri, was that Algieri came out with a very clear plan and despite the disastrous first round, stuck to it and ended up out-thinking and out-fighting Provodnikov even though he was out-gunned in terms of punch power. Algieri looked very much like the better technical boxer throughout the fight and he used that.
Algieri always looked like he had something. You have to look at what talents people have at this level. Someone can be a very good boxer or someone can punch. I was written off when I fought for a world title but I'd knocked heavyweights spark out with one punch. I wasn't a big power puncher consistently but every now and again I could do that. By contrast, Algieri showed that he could box - especially on the back foot - and he had a plan.
Brian is a smashing kid and had a rapid rise to fighting for a world title but he didn't show a great deal at world level. The light-middleweight division is not the strongest domestically these days - in the past you had guys like Chris Pyatt who couldn't win that world title. I think the world of Brian and everybody should but I'm not sure he's even the best fighter in Britain because I think Liam Smith could beat him.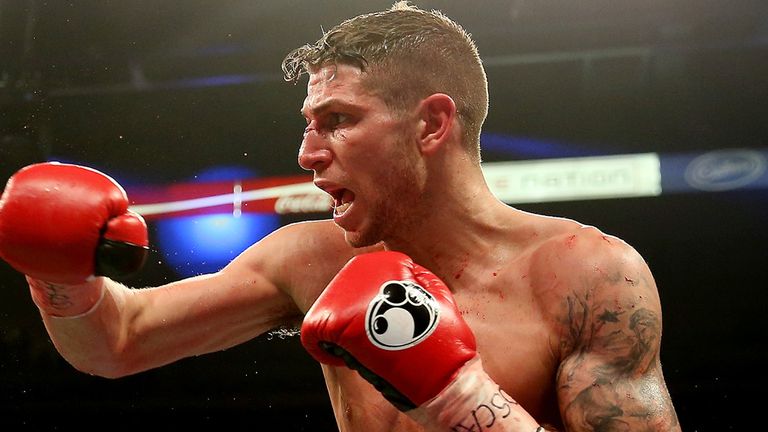 Low-key
In a way, Rose was lucky to get that shot and you can put a lot of that down to the promotional skills of Eddie Hearn. There's a poignant contrast to be drawn between the Blackpool fighter and a man returning to the ring this weekend in the relatively low-key setting (for boxing at least!) that is Monte Carlo, Martin Murray. He'll be fighting a 29-year-old Ukrainian, Max Bursak.
At 31, Murray has already fought for two world middleweight titles and was unfortunate in both - earning a draw with Felix Sturm on his home turf in Germany in late 2011 and then silencing Buenos Aires by knocking down their darling Sergio Martinez in the eighth round before losing a controversial decision. Despite this, a fighter like Murray doesn't get much publicity. He's slipped under the radar for years. Why? He's worthy of world title fights and worthy of winning one. He's a tough character. He's just not getting the opportunities. He arguably beat Martinez and may well have softened him up for Miguel Cotto.
I never had a good promoter. I had to do it the hard way and work like hell, getting no chances and then fighting three number one contenders. Then you get other people who were with Frank Warren at the time who got the opportunities, who stay world champion for years and years. It's a similar story with Brian Rose and Martin Murray - Rose has just had an opportunity he was fortunate to be handed while Murray continues to graft his way through despite having already proved himself at the very top of his division.
As well as the promotional aspect, I don't think anybody like Sturm or Martinez would be keen to give Murray a rematch. You wouldn't want to go anywhere near him because he's a tough, hard kid and is going to give anybody the fight of their life. Why would anybody want that? It's just a shame he's fighting in Monte Carlo. It's a good town, but it's not a fight town.
Contender
Boxing is, and always will be, run by 'the big boys.' If you're with the big boys, then you'll get your shot and if you're not with the big boys, then you're just another contender. There are the Algieri cases where it shows that there's a 'Rocky' story in there but he has the talent and on the whole, this aspect of boxing is not good. Martin Murray has the talent - why's he not getting support and getting pushed that way? He's a credible world title challenger. He can hold his own with anybody and he has to get more opportunities.
We saw Stuart Hall's rise to becoming world champion suffer similar neglect. He's my friend but I'm not being bitter. He had his title taken off him in a fight with Paul Butler that he should have really won. He's the same as me 25 years later in that he's not in the right place at the right time, his face doesn't fit etc. He's a good little fighter and he should have been given that decision.
Unfortunately, boxing is all about the power. You can't have people being praised left, right and centre and getting into the Boxing Hall of Fame just for being a great promoter. Don King is in there - what has he ever done? Normally when you say someone new is in the Hall of Fame, they'll ask who he was, who he beat, how long he was champion for and how many defences he made. All valid questions... Do promoters really deserve to be in the Boxing Hall of Fame?
Power is all it's about.