Rocky Fielding and Callum Smith can continue Britain's fine super-middleweight tradition
Glenn McCrory explains why Liverpool stars are ones to watch
Last Updated: 10/07/14 1:51pm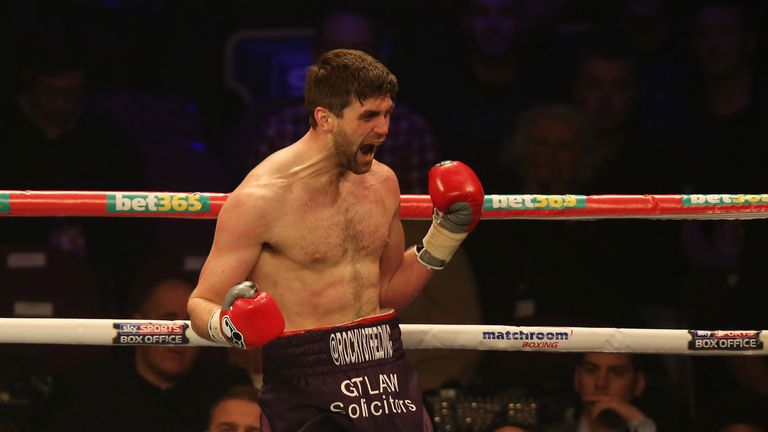 I think Britain has two very promising super-middleweights in Rocky Fielding and Callum Smith and we will be able to see how they are progressing on Sky Sports on Saturday night.
Fielding can box, bang and is a much better performer than he looks; he is very basic, even robotic at times, but he is a natural puncher with a nice, high defence and a solid guard.
Rocky can look like a plodder but he has deceptively explosive speed and can whack you with left hooks and knock you clean out, strengths that can, and have, taken his opponents by surprise.
Fielding hasn't been in with any names yet, though, and is still developing so a fight with Noe Gonzalez Alcoba, who is experienced and only loses to good people, is just what's needed.
Gonzalez has won 30 of his 33 fights and only been beaten by Felix Sturm, Adonis Stevenson and George Groves, so if Fielding can get rid of him, and in explosive style, that will be a great sign.
Rocky, for me, still needs a little bit of polish all round, as it was very unprofessional of him not to make the weight for his Commonwealth Title defence against Charles Adamu earlier this year.
Yes, he went on to win that fight, but he was stripped of the belt on the scales and that's disappointing because if you have a title, shows can be built around you, whatever the level.
So there are in-ring and out-of-the-ring questions Fielding needs to answer, but I think his power will be too much for Gonzalez and I anticipate a stoppage around the halfway mark.
Demolishing
Rocky will want to catch the eye and prove that Liverpool is not just about the Smiths – but that could be difficult with arguably the most talented of the Smiths, Callum, likely to impress.
I know Patrick Mendy, a former Prizefighter champion, is always in great shape so for Smith to dispatch him in one round and Tobias Webb in two is very good going.
Glenn McCrory
Callum, a super-middleweight like his brother Paul and Fielding, is 11-0, doing absolutely nothing wrong and demolishing people with some pedigree.
I know Patrick Mendy, a former Prizefighter champion, is always in great shape so for Smith to dispatch him in one round and Tobias Webb in two is very good going.
As Callum has been gaining momentum the danger is that his people let him off the leash too quickly, though that shouldn't be a problem against Vladine Biosse, who was stopped in his last fight.
Smith needs to keep learning and soak up the advice from his brothers so that when he does make that big step - and potentially gets the chance to succeed Paul as British super-middleweight champion – he is ready.
He has all the tools, though, and at 6ft 3in he is the perfect build for a super-middleweight; he can use the jab to good effect and then throw excellent body shots as well as whip punches into the head.
We do need to see how Callum copes when the chips are down and whether he can win when he is in deep water, but he has time on his side and I am really excited about where he is heading.
Energy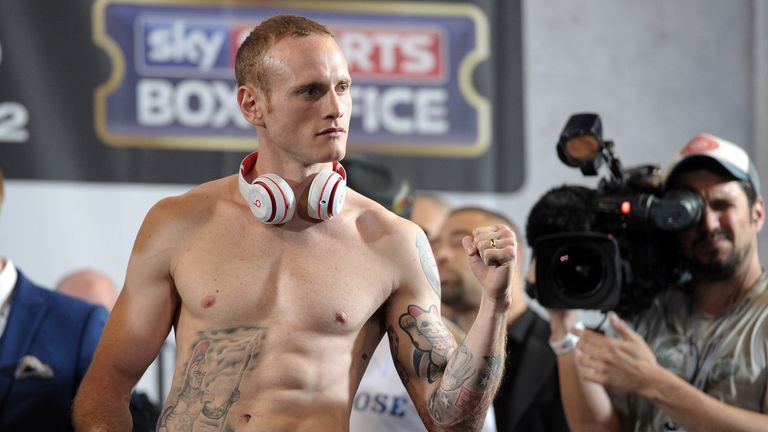 Another top super-middleweight, George Groves, will fight Christopher Rebrasse in a WBC title eliminator in September, giving us the chance to see how he is dealing with the end of the Carl Froch business.
Those two fights could have taken a lot out of him because he was stopped twice – and by an absolute peach in the second bout – and in a lot of ways made that rivalry as big as it was.
He would have used a lot of energy over a lot of months in and out of the ring and as much as he says there won't be any mental scarring, we – and he – won't know that until his next fight.
There doesn't appear to have been some massive aftershock from getting floored by Froch so George might feel fine at the minute, but when fighters get a couple of bad defeats, it can leave a few marks.
Remember, too, that when opponents see you knocked spark out it becomes open season and they feel they can do the same; it happened to Mike Tyson, who lost his 'meanest man on the planet' aura when people watched him picking his gum shield up off the canvas.
There is a lot for George to deal with, then, and the most important thing for him now, after two brave defeats, is to beat Rebrasse and, in doing so, look as great as he did before he fought Froch.