Sonny Bill Williams' boxing and rugby plans are on hold following shoulder surgery
Boxing and rugby star Sonny Bill Williams has undergone surgery on his damaged pectoral muscle.
Last Updated: 31/10/12 3:39pm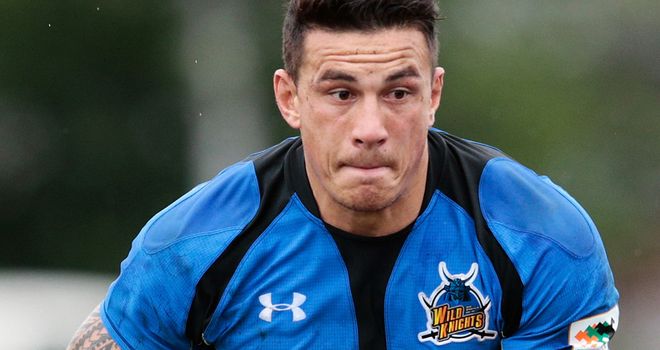 The 27-year-old was due to meet South African veteran Botha on 24 November but that has been rescheduled for February after he sustained the injury playing rugby for Panasonic Wild Knights at the weekend.
The former All Black flew to Sydney earlier this week to prepare for his Brisbane meeting with Botha but instead went under the surgeon's knife.
Williams, who is the New Zealand heavyweight champion, now faces up to two months on the sidelines.
He is currently on a big-money, short-term deal with union side Panasonic Wild
Knights, but is widely expected to join the Sydney Roosters for the new NRL season in March.
Commenting on his Twitter account, Williams said: "Just spoke to the doctor
operation went well, Thanks for the support I've truly been blessed.. "
Wild Knights' team manager Seigo Ikeda said: "It's not been decided where and what kind of rehab programme he will undergo. We want to work out those details quickly obviously.
"We have been in contact with his agent and they want to hear medical opinions before deciding, perhaps also talk to All Blacks or Waikato Chiefs staff."
"We want what's best for the player. We're not concerned he won't return. He has a contract. What's important is to find the best way for him to get fit again."