Ricky Hatton will quit boxing for good if he loses against Vyacheslav Senchenko
Ricky Hatton will hang up his gloves for good if he loses his comeback fight against Vyacheslav Senchenko on Saturday.
Last Updated: 24/11/12 9:39pm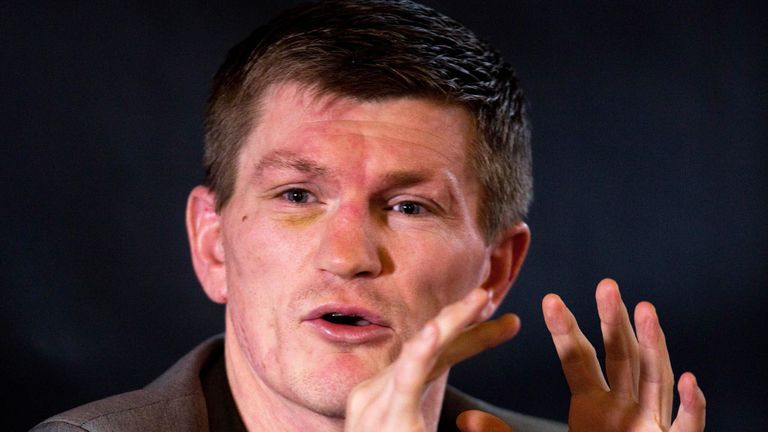 Hatton returns to the ring after a three-and-a-half year absence against the Ukrainian this weekend and the Mancunian is confident he can recapture the form that landed him world titles at two different weights.
The 34-year-old has a new lease of life after putting his battles against alcohol and weight gain behind him, but he is fully prepared to retire permanently if he falls short against Senchenko in front of his hometown fans at Manchester Arena.
"I'll quit if I lose. I've suffered depression and it is something I will have until the day I die," he told The Sun.
"But Ricky Hatton now, I feel so much more relaxed - comfortable with myself.
"There's a spring in my step, I'm happy at home. You could say that I feel as if I have won already no matter what happens in the fight.
"Of course I don't want to lose to Senchenko, I want to win another world title.
"But if the worse happens, so be it. I know I can get up on Sunday morning and look at myself in the mirror and say 'It didn't come off, you haven't got it anymore, so go and be the best promoter and trainer you can be'.
"I think I can do that, but three years ago? No chance. Ricky Hatton today? Yes."