NXTGEN: Watch five fights on our live stream and Facebook ahead of Sky Sports 1 show
Chamberlain, Ball, Cash on stream, Bellotti and Richards on TV
Last Updated: 17/03/17 10:06pm
London's young guns are on show at York Hall on Friday night and you can follow it here on our live stream and Facebook Live from York Hall
Five of the future stars will box before Craig Richards and Reece Bellotti top the bill with their fights going out live on Sky Sports 1 and Sky Sports Mix from 10.15pm.
But before that, Isaac Chamberlain, Jake Ball, Felix Cash, Paul Hyland Jr and Miles Gordon-Darby are the prospects you can see in action.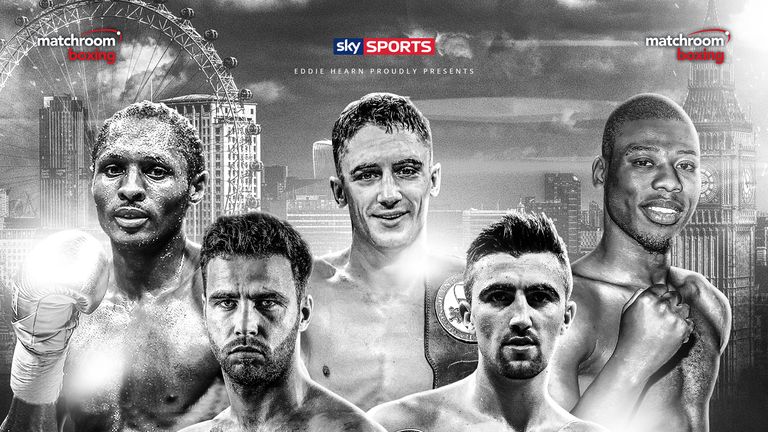 There will be five live in front of a packed crowd in the 'Mecca' of British boxing with interviews galore on a cracking night when the NXTGEN show their skills.
All you have to do is hit play at the top of the article.
Live Stream Fight List (Now)
Miles Gordon-Darby v Jamie Ambler
4 Rnds Cruiserweight
Jake Ball v Oleg Fedotovs
6 Rnds Light-Heavyweight
Felix Cash v Jay Byrne
6 Rnds Middleweight
Paul Hyland Jr v Peter Cope
8 Rnds Lightweight
Isaac Chamberlain v Inantas Davidaitis
6 Rnds Cruiserweight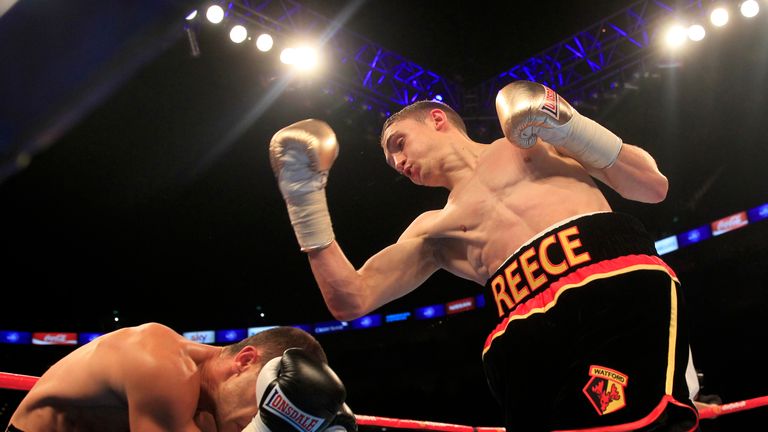 Live on Sky Sports 1 & Sky Sports Mix (10.15pm)
Then two more of Matchroom's stars take centre stage live on Sky Sports.
Bellotti is the headline act as the fearsome featherweight takes on tough Welshman Dai Davies, looking to go to 9-0 and up his KO ratio which already stands at an impressive 88%.
Before that, 'Spider' Richards looks to pick up his first professional belt when he challenges super-middleweight Southern Area champion Alan Higgins.
Richards is from the south London, Higgins the north and the derby duel means someone's '0' will have to go...
You can watch the NXTGEN stars on a live stream at skysports.com/boxing and Facebook, from 7.00pm, Friday and then watch Reece Bellotti and Craig Richards live on Sky Sports 1 and Sky Sports Mix, from 10.00pm.