Andrew Flintoff boxing career should be ended, say David Price and Martin Murray on Ringside
Andrew Flintoff should quit professional boxing after his debut win, say the Ringside guests.
Last Updated: 19/12/12 8:49am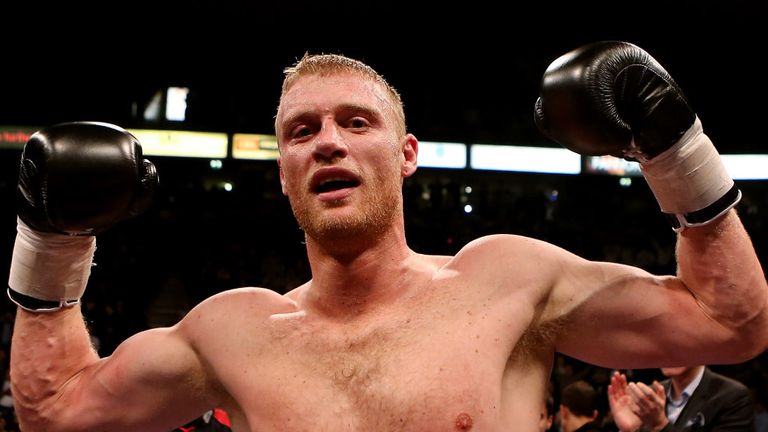 That was the verdict of Ringside guests David Price, Martin Murray and Spencer Oliver, who looked back at the former England cricketer's victory.
Flintoff was floored in the second round by opponent Richard Dawson, but did enough to win Saturday night's headline fight at the MEN Arena in Manchester.
Neither the debutant or his advisor, Barry McGuigan, closed the door on a second professional fight, but fellow heavyweight and British and Commonwealth champion Price, says he should hang up his gloves right away.
"He did win, but good luck to him, I'm not bothered," he told Ringside.
"But I think that level of fighting, just watching it now, should've been a white collar charity fight - because it wasn't professional boxing.
"But still the man showed heart. He got put down and got up and came back fighting.
"And he prepared well and anyone who gets between the ropes, so well done to him."
There was more respect from Martin Murray.
The middleweight was impressed with the preparation Flintoff went through, but was in no doubt that that should be his only bout.
"I was asked a lot about this fight and my thoughts and I have the view that if he lost all that weight and trained and passed a medical and then got in the ring, then fair play to him and good luck to him," said Murray.
"But, to anyone watching who knows boxing, knows that he shouldn't be in there."
Fulfilled
Flintoff - who turned 35 on Thursday - starred with bat and ball in 79 Tests for England but was adamant that winning the boxing match was the highlight of is sporting career.
And that in itself should be enough to call it quits as a professional fighter, said Ringside's Oliver.
"He fulfilled a childhood dream didn't he?" he said.
"Freddie Flintoff has always been a big boxing fan, he trained for four months, he lost three stone and it was a bit of an event.
"Should he carry on boxing? Definitely not. I think - as David says - it is more of a white collar than a proper fight."