Carl Froch wants his fans to give Mikkel Kessler as taste of what is in store at the weigh-in
Carl Froch believes Mikkel Kessler will feel the force of his army of fans for the first time at Friday's weigh-in.
Last Updated: 23/05/13 12:40pm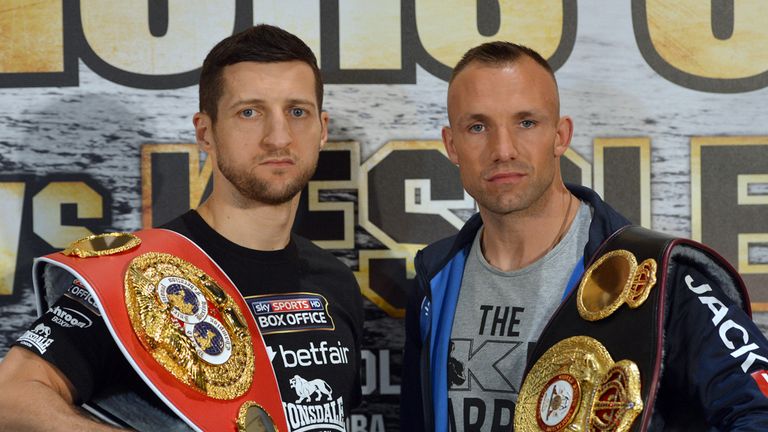 The pair stepped up the rhetoric at the final press conference on Wednesday and will meet for the final time before the fight.
Kessler won the coin toss and will walk to the ring second for the fight, and Froch says that the weigh-in will show Mikkel what he can expect when they get down to business on Saturday night.
"My weigh-ins are always hostile events for the guy in the other corner, and I hope tomorrow's is no different," said Froch.
"I want the fans to come down and give Mikkel a taste of the wall of noise that will greet him when he steps in the ring on Saturday.
"I'm glad Kessler will walk first. I can get into the Arena, soak up the atmosphere from the biggest crowd either of us has performed in front of and he'll be back stage listening to the Froch Army in full voice.
"I wouldn't want to have to walk into that with my opponent standing there, soaking it up and feeling ten feet tall and invincible."