Michael Buffer will be the ring announcer for Froch v Kessler on Saturday week
Legendary ring announcer Michael Buffer will call Carl Froch and Mikkel Kessler into the ring on May 25.
Last Updated: 13/05/13 1:03pm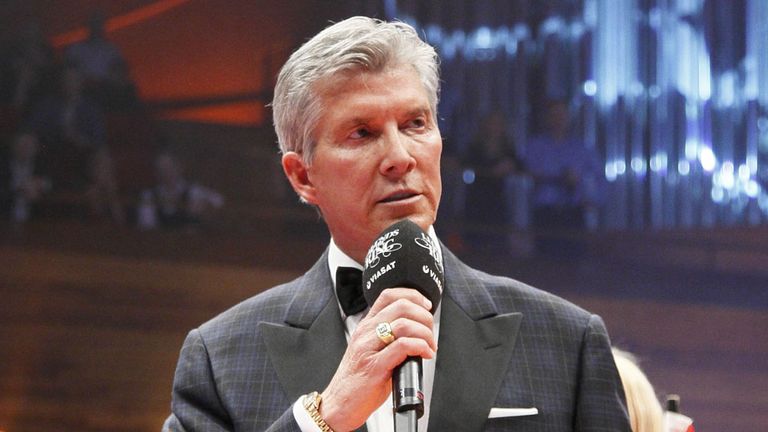 The Hall of Famer, who has announced more than 500 world title fights in over 30 countries, is excited to be part of what he thinks could be the fight of the year.
"After 30 plus years of announcing some of the greatest names in boxing, I still get a thrill when another opportunity comes along to be involved with a super fight like the upcoming contest between Carl Froch and Mikkel Kessler at the O2 in London on 25 May," said Buffer.
"This year, so far, has been one of my busiest ever and while I'd love to get a weekend off, there is no way I'd miss this one.
"We have two of the best fighters in the world with enormous fan followings that are loyal, passionate and supportive. The O2 has been sold out for months.
"Add to that the fact that two of the sport's top promoters (Matchroom Sport and Team Sauerland) have joined forces to present this fight at one of the world's greatest venues in one of the world's greatest cities and the net result will be an electric, red hot evening of excitement.
"This will be boxing's equivalent to a Rolling Stones concert and I won't be surprised if Mick Jagger and company are at ringside!
"Psychologically, Froch should have an edge with the crowd on fight night, this being his home turf but Kessler may have the edge with the factor of winning their first meeting.
"Focus will be the key to success when the bell rings. I know millions of fans in the UK, Denmark and around the world will be focused on the O2 Arena in London on May 25 when Mikkel Kessler meets Carl Froch in what may turn out be the fight of the year!"