Chris Eubank: Carl Froch's integrity will make Mikkel Kessler rematch a thriller
Carl Froch's rematch with Mikkel Kessler cannot fail to live up to the hype, according to Chris Eubank.
Last Updated: 13/05/13 5:15pm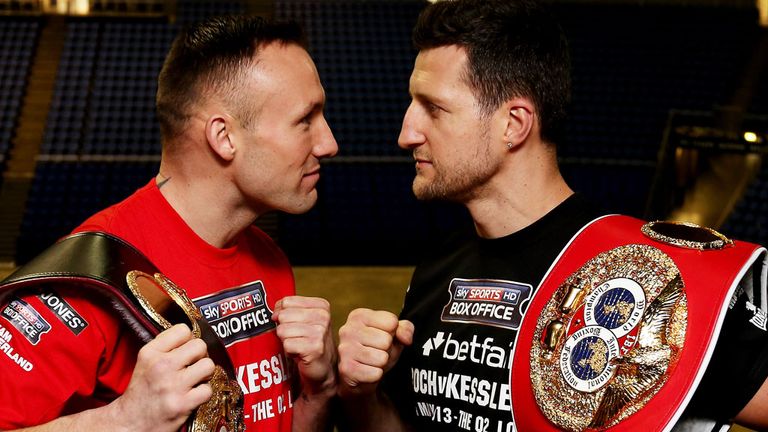 The countdown to Froch-Kessler II has begun in earnest as Nottingham's IBF super-middleweight champion aims to avenge his 2010 defeat to the Dane.
That Herning contest was an epic which saw the two fighters scrap to a standstill before Kessler came out on top on the judges' cards.
And Eubank, who held the division's WBO version of the title in the mid-1990s and famously went in twice with Nigel Benn, Michael Watson and Steve Collins, is expecting more of the same at the 02 on May 25.
He told Sky Sports News: "What I know about these fighters, especially Froch, is that he has integrity as a fighter which means that he will go all the way, almost - I think it's fair to say - that he's willing to give his life.
"When you have a man that has that type of grain, it's always going to be an entertaining fight.
"We are members of the public, we are ordinary people to these men because they have committed to do something that is extraordinary.
"And so for us we sit and admire, in awe of their integrity and truth. It's a beautiful thing.
"I can't compare it to my era, it wouldn't be fair to the fighters who are around today. It's a different era, and hopefully these two men can do something to inspire the nation with their abilities."