See Carl Froch and Mikkel Kessler face off for the last time at the weigh-in LIVE from 1pm
Watch the final face-off and weigh-in between Carl Froch and Mikkel Kessler right here LIVE!
Last Updated: 24/05/13 12:25pm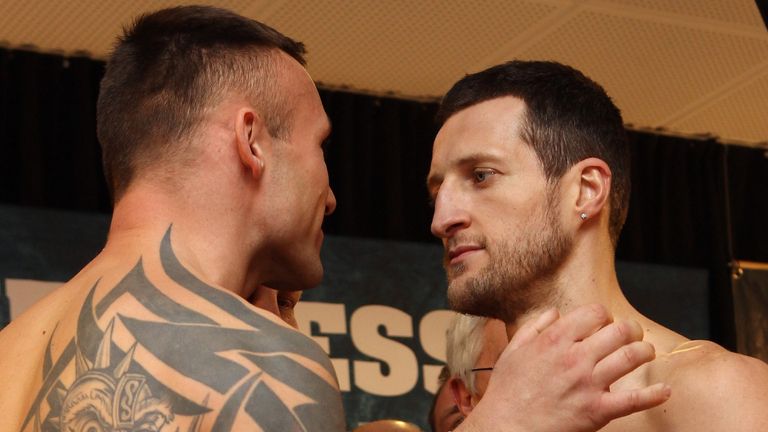 The super-middleweight rivals will be giving the final stare-down at the O2 Arena where they will be locking horns for the second time on Saturday night.
You can follow it here at http://www1.skysports.com/froch/weigh-in on the Sky Sports app on your Ipad or on Sky Sports News HD from 1.00pm - and expect some fireworks, folks!
Fights have been won and lost in that final face-off and Froch admits he is going to do all he can to unsettle Kessler - with the help of the crowd expected at the O2 today.
"My weigh-ins are always hostile events for the guy in the other corner, and I hope tomorrow's is no different," said Froch.
"I want the fans to come down and give Mikkel a taste of the wall of noise that will greet him when he steps in the ring on Saturday."
The weigh-in will also see world title hopefuls George Groves and Tony Bellew go face-to-face with their opponents as the clock ticks for Britain's best ahead of the fight of the year.