Andre Ward not against a rematch against Carl Froch, even having a London fight
American Andre Ward has told Carl Froch and his manager Eddie Hearn to pick up the phone if he really wants a rematch.
Last Updated: 27/05/13 11:46am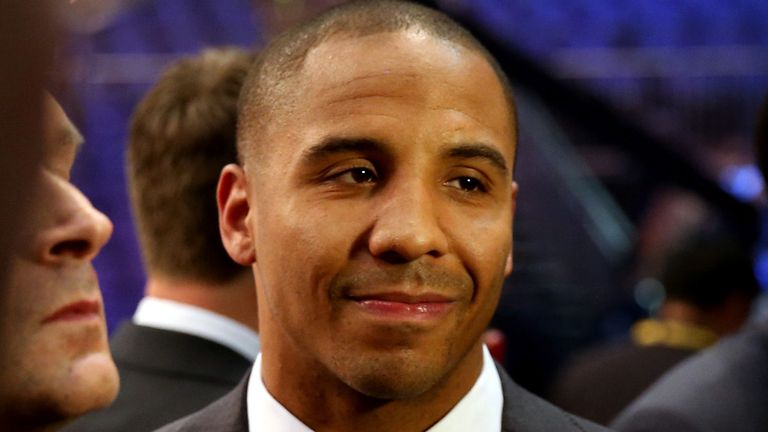 Froch, who avenged his loss to Dane Mikkel Kessler by unanimous decision on Saturday night, suffered only his second-ever defeat to Ward in Atlantic City in 2011.
Ward watched on as Froch got the better of Kessler at the 02 Arena and the Nottingham-born fighter immediately called for a rematch with the California native after improving his fight record to 31-2.
The American champion is not against taking on Froch in his own back garden, although he insists that if the IBF and WBA title-holder wants to become a great then he will have to come back to the United States.
"I don't know how bad he wants it? There's a lot of talk about what he wants and where he wants it," Ward told Sky Sports. "First and foremost America is where you've got to come to become a star.
On the road
"You can be a great domestic fighter but if you want to be a worldwide fighter you have got to stake your claim there. His record is 4-2 on the road and he's undefeated here so I know why he wants to be here.
"Contrary to what people believe he didn't come to my home town. That was a road trip for me too, Atlantic City. I'm from the west coast. That's a five-hour plane ride.
"That being said if Eddie Hearn, and if Carl Froch really wants it, I'll tell you what I told you guys last time 'Eddie pick up the phone, call my manager and let's talk about it'.
"The UK is not out of the question. I don't have to come here. It's not out of the question. We may do it in the US, but phone up and let's talk about it if you're serious or else just stop ringing my name up.
"I think a fight between me and Froch we'd have to take that to Wembley."