Carl Froch spends the day with little company but a lot to contemplate
Carl Froch's diary is one of the highlights of a quiet day as he - and we - count down to the big one...
Last Updated: 23/05/13 9:19pm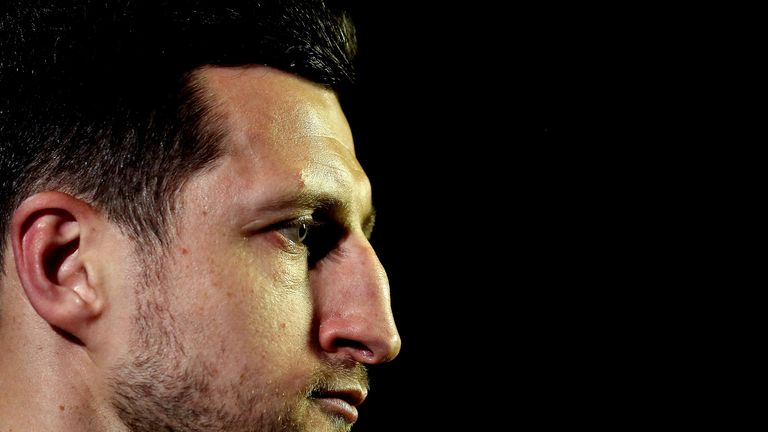 Thursday was a 'nothing' day of the week - no travelling and no press work, but it's actually an important day as you are left to your own devices.
Physically there's nothing more to do - my weight is perfect, I'm feeling razor sharp and really doing anything more than a bit of a move around could only do harm. If you are not right a couple of days before you box for world titles, then you're not going to make up the difference with late training sessions, even though it's a sport where the minute fractions are the dividing line between glory and failure.
The solitude of boxing is an important - you have to embrace it. Some people can't cope with being on their own and they have to have huge entourages around them telling them they are 'the man'. I don't need that... I'd hate it in fact.
I'm a three-time world champion facing a five-time world champion in a rematch that will be watched in over 100 countries worldwide. I know how good I am and I know how good he is - I don't need anyone to tell me.
Rob McCracken will be with me all the time, just dropping in reminders of the gameplan, what I have to do, what I have to be wary of, but aside from that, the preparation is all done and we'll keep the day nice and light.
Beautiful
Rachael and the family are still up in Nottingham, some people like the family around some don't. It can be detrimental in a way, you don't want to 'go soft' so to speak and I really want to see my beautiful baby girl Natalia right now - but that's a reward for after the victory.
I'll avoid the papers and the TV too. At the press conference yesterday I was pumped up and I'm sorry if my comments offended anyone. This fight means more to me than I could ever explain and my emotions are running so high, they got away from me.
That passion will be harnessed and unleashed on Saturday night, but first is the weigh-in tomorrow. Big fight weigh-ins are great. When you are starting off, the weigh-ins take place in hotels in front of the other fighters and a handful of officials.
Tomorrow we're in the London Piazza at The O2 Arena 1pm - there will be more people there than you see at some fights and I want the fans to make plenty of noise as I get on the scales - see you there!
You can watch the weight-in live on Sky Sports News HD and right here on www.skysports.com/froch, on Friday,